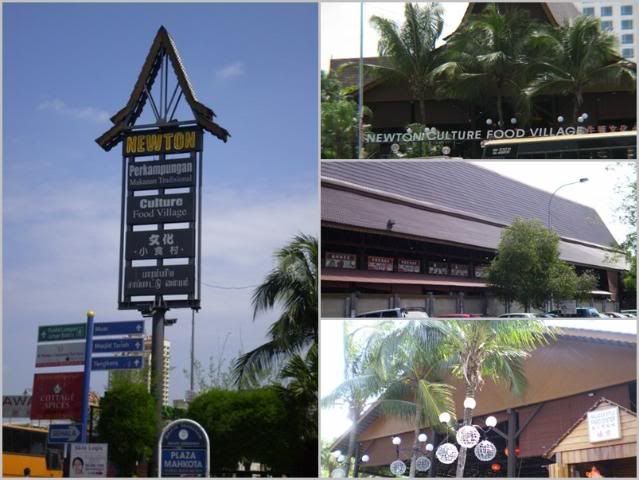 Look at the tall post. It contains 4 different languages of the name of the place.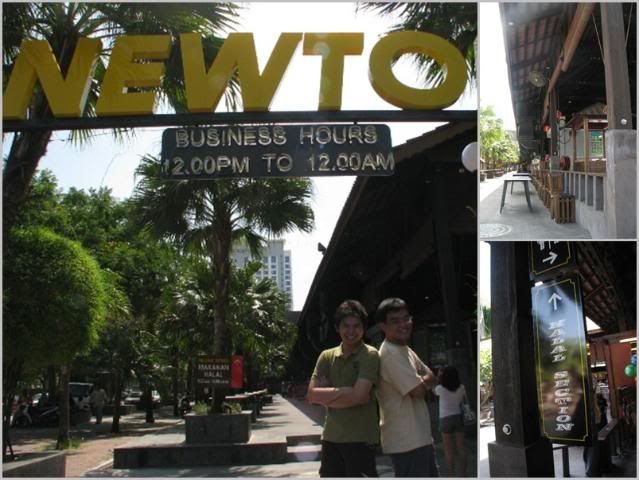 There is also a halal section in this food court.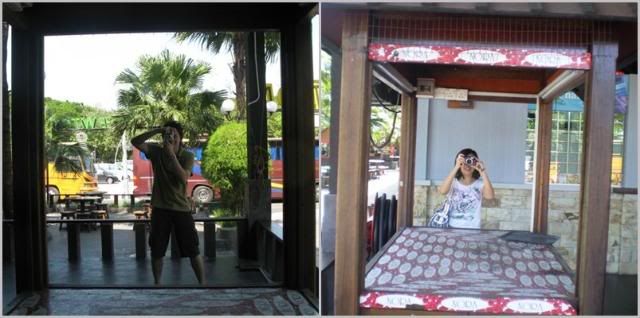 This is an unattended stall. So, me on the left while Wan Nah on the right take the picture of us together.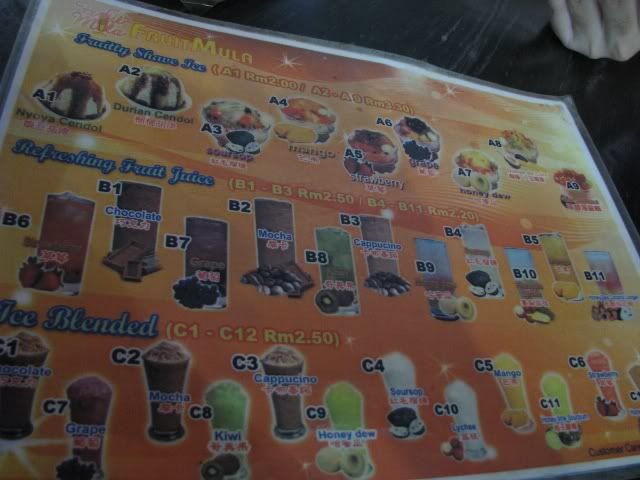 I purposely upload these menu pictures in a host so that it looks bigger. Thus, you can really see the big difference with the price here and KL. The fruit juices and ice blended are so cheap! Cappucino ice blended for Rm 2.50?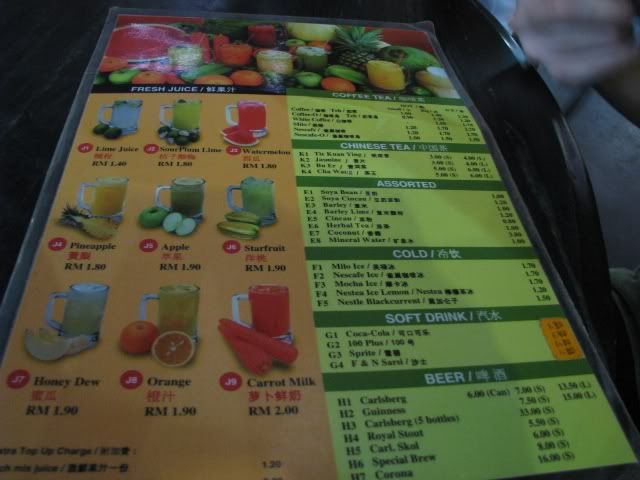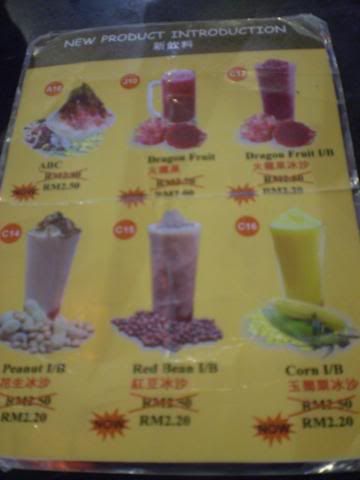 All these new products price has been reduced from RM 2.50 to RM 2.20. Isn't cheap?
A big food court and big number of customers as well.
Stepping in and started to explore for foods
Wan Nah, the model for this Newton Rojak. The prices are for: Left top: Rojak Left bottom: Bean curd Right top: Dou Hu Right bottom: Fish Bean Curd
Wa.. Besides Taman Connought Pasar Malam, Uncle Bob Chickens also sold here. Look like it is a franchise. Actually, this place is famous for its popiah but sadly the stall has been closed earlier than expected because everything run out by that time. Aiks..
Lobak rice
Lobak rice with sotong
Rojak. This pic is taken with my camera and the best shot among all. Just need to make sure my hands are not shaky which is hard.
The drinks strawberry, carrot milk, orange and pineapple juice & cincau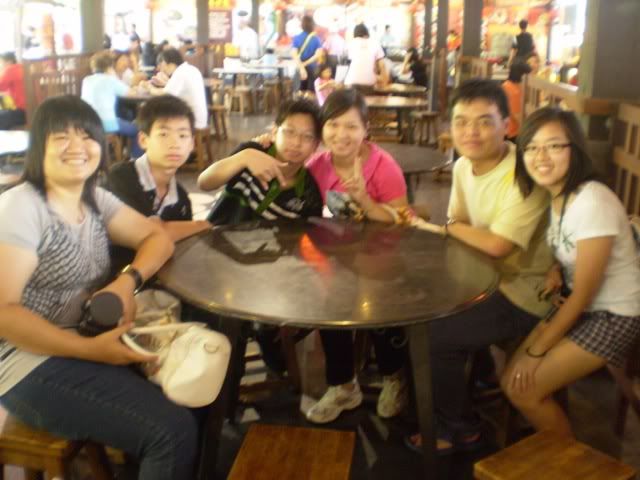 Taken before the foods and drinks are served.
Taking pic with Iban and Kadazan people