Well, able to get a break from the crazyness in doin the PHC exhibtion slides. Luckily, able to change the next meeting on Friday not Thursday, if nt i will surely get killed. We went there using the bus service and reach very early be4 the theme park open to public at 10 am.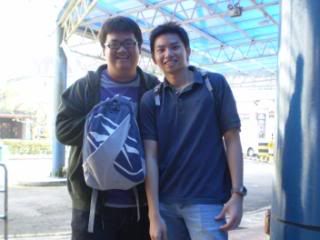 L- Joanne, See Bee & xiao you
R- me and MFai We reached about 9 am ++. So, while waiting, we got ourselves breakfast. It was my first time to have lunch boxes prepared by ourselves and ate at Genting. M Fai had cooked maggie mee with tom yam flavour and meatballs. Quite delicious. Will never forgot the moment we sat on the walkway and ate own brought cooked food in tupperware,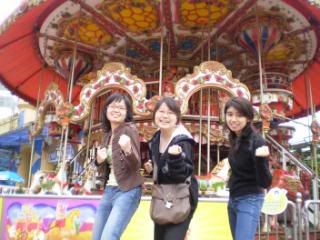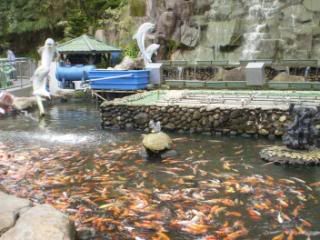 L- xiao You, joanne and see Bee
Picturing with the flying elephant..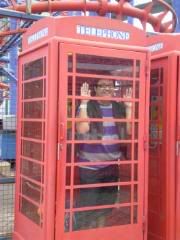 At public phones.. Didn't notice this place during my last visit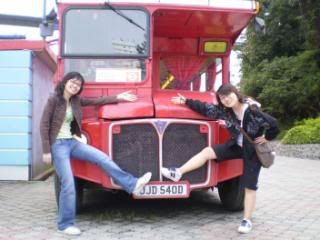 Taking photo with this bus heading to Chelsea
This is what we should do when we see the police.. The Uk one nt Msia..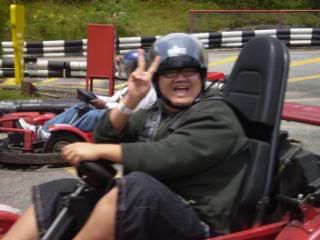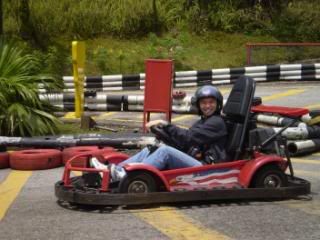 L- M fai with his kart which can speed at least a bit
R- My first time ever playing this kart in Genting out of so many visits. Normally, it will be a long queue even very early in the morning. That day we were lucky becoz a lot of karts were operating so the waiting time decreased yet need to wait about 40 minutes.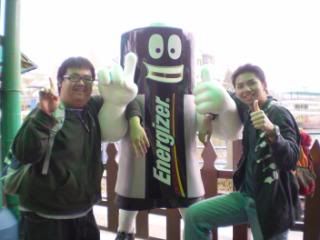 Cb and I went to play flying coaster while the rests were not dare to play..haha.. Picture taken while waiting both of us..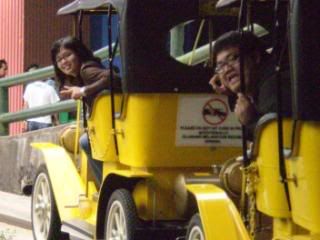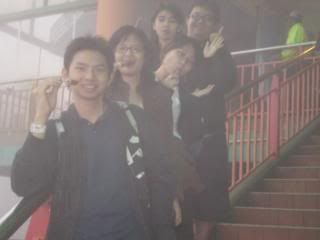 R- Eating ice cream at genting..kewl~~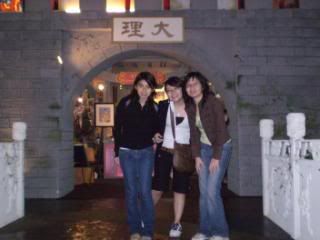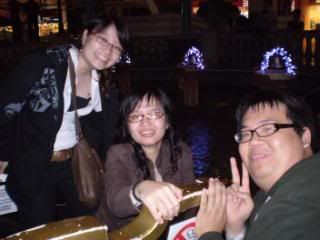 R- At the boat..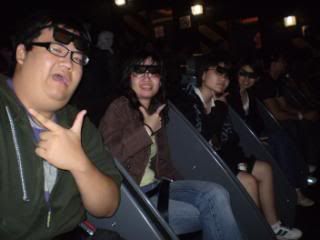 R- watched the 4D if nt mistaken Alice in the wonderland.. it was fake 4D..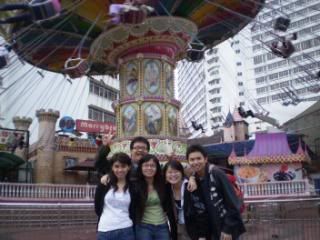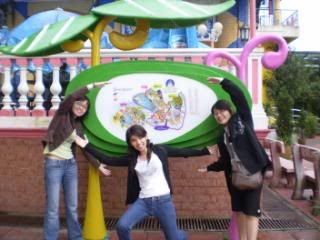 Well, it was the time to go back~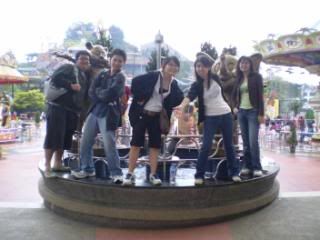 We had fun here at Genting...
When reached KL, I brought them eating at prima setapak area. we ordered quite many foods and quite full alrdy. Later on, brought them to my house to celebrate Jun Jun birthday, 2 years old alrdy. My mum cooked a lot fo food till we cannot finish them. Me and MFai sapu almost 50%. After the dinner, we headed back to our destination. me and MFai back to cheras, Cb and Joanne back to their home. Why do I need to stay in Cheras?? It was all because the enxy day, Friday, I will have another meeting with dr yeong to finlaise the exhibition slides.