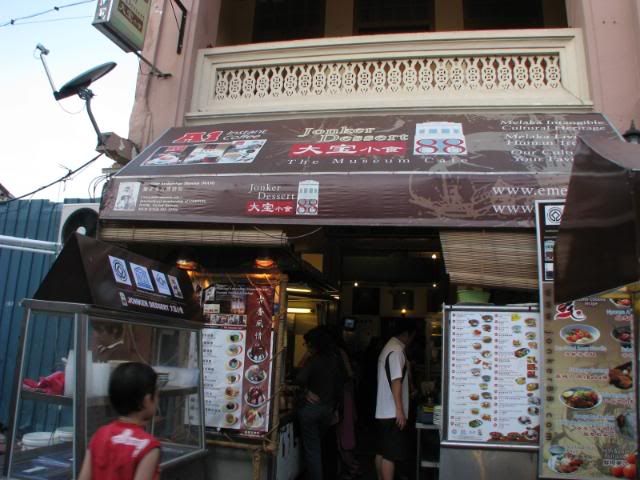 This is the most famous place in Malacca town to hop in for 'tong shui' namely the cendol and the laksa. We went here for dinner at Day 1 and breakfast at Day 2. Let's see what type of delicacies they offered.


The inherited home cooked recipe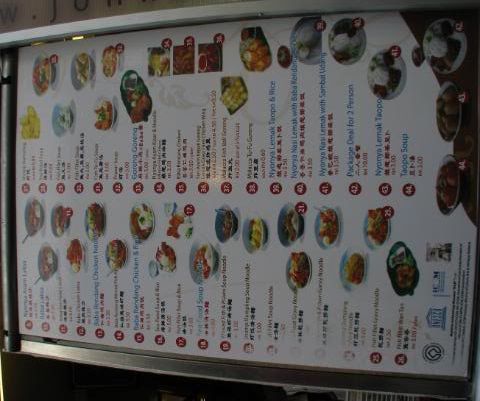 Enlarge the pic to see the menu and the prices. Prices range from RM 2.50 to RM 3.50 for most common foods.
Well, we can judges whether the food is nice or not by looking to the 'full house' of customers.
It's a self service cafe which you need to wait and pay for the food ordered at the stalls. Look at the crowded entrance, hardly to move.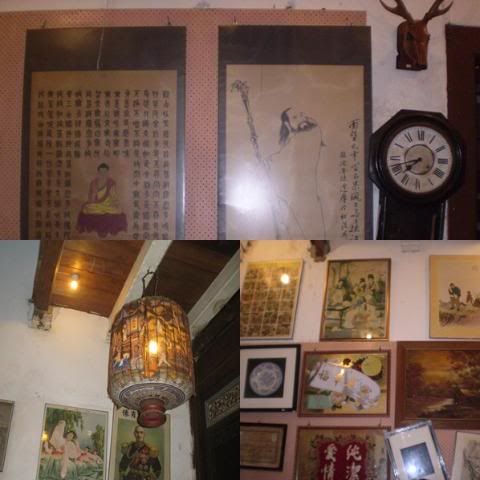 It is named as Museum Cafe as one can find uncountable collections and antiques everywhere inside the cafe.
Famous nyonya asam laksa. Highly recommended. RM 3.50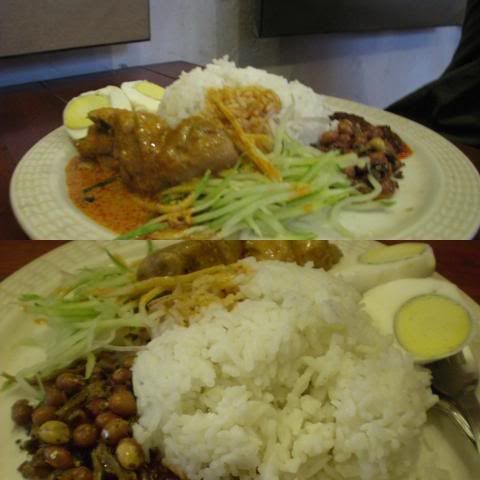 Nyonya nasi lemak with baba rendang chicken. RM 3.50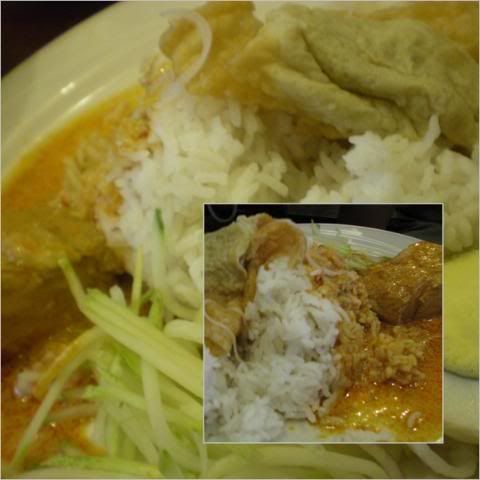 Baba rendang chicken and rice. Rm 3.50.
Fried fish ball (Rm 2 for set of 5 fishball) and fried tau fu (Rm 0.60 each)
*Baba ice kacang. We also ordered baba durian ice kacang. Both are highly recommended.
*Baba cendol.
There is also baba durian cendol. Both are highly recommended.
* The unique taste is mainly due to the use of gula Melaka.
Honey sea coconut ice kacang
Honey mixed fruit ice kacang
Mango ice kacang
Can you see the long queue? Glad that we need not to wait long for our seat. So, if you do not want a long wait, do come early.
Address:
Jonker Dessert 88 (Museum Cafe),
88, Jonker Walk, 75200 Melaka.