(Adapted from:www.hektargroup.com)
The next destination that I would like to introduce is Mahkota Parade Shopping Mall. It is the signature 4 levels shopping mall in Malacca. Featured stores include Parkson Grand, Giant, Golden Screen Cinemas, Ampang Superbowl and other 200 over specialty stores.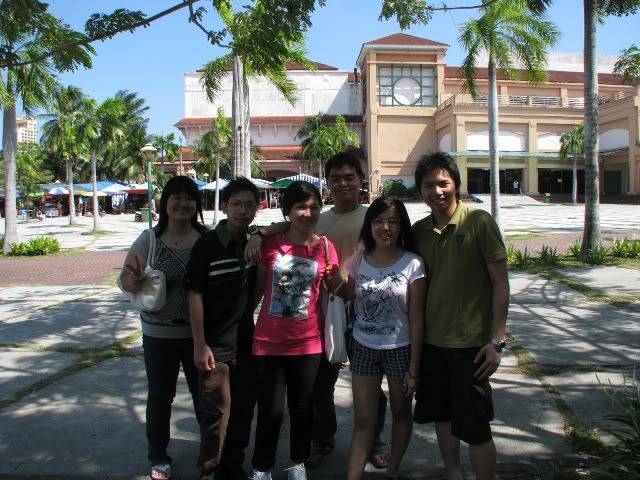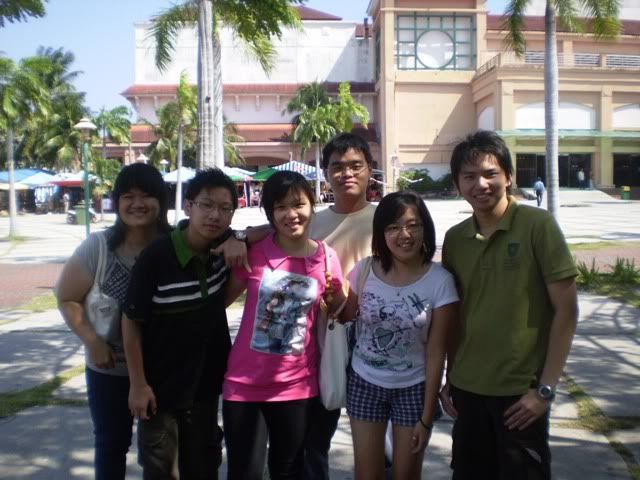 My camera still the clear one. Haha.
The Christmas decoration. Actually, there is nothing to promote here but just how we spent our time at the mall.
Crowded shoppers shopped for the cheap and valuable items.
The kids took the chance to take photo with Santa. However, they needed to wait for long queue.
A worth wait for the photo.
After the photo session, they were given candies.
My suggestion was to play Daytona. However, these two girls would like to show their talent in dancing. And indeed, they are pro.
Wan Nah with the crazy face while Charlene with full of determination.
And then it was my turn after being persuaded. Actually, I have think of trying it but then in KL, anywhere dancing machine you go, there will be definitely a large crowd watching you. I gave a try after evaluating the lesser number of people in that games centre. Finally, I did my very first here at Mahkota Parade!
Huh.. them again? They wanted to challenge each other for second around. There is actually 3 video clips during the dance. However, it is reserved for us only. For Daytona, it is my favourite game. The first few rounds I was the first after making Charlene who was the first place intially to crash. Haha.. it was my skill to make other people turned turtle. Later on, I made a stupid mistake and involved in a crash making me become the second place. And in the final round, I sped like no other business and that made me crashed during the last turning to the finishing line making me to the third placing. Charlene the first while his lucky brother who managed to sneak behind me was the second. Sob. All of us played the game so no one took photo for us.

Forgot to mention, if not mistaken most of the games such as the dancing and Daytona require 1 token. (1 token=Rm1) Cheap rite?
Address:
Lot B01, Mahkota Parade,
No.1, Jalan Merdeka, 75000 Melaka, Malaysia.
Thinking itinerary for free and easy Malacca trip? Check out my experiences and places I had visited by clicking the label 'Melaka' or 'Travel'.