Out of sudden, my blog become food blog. I am not good in description, so, pictures explain everything.
L- The menu
L- There is a tile on the bottom that will heat out the pot (each has one pot) R- That is the China made heat controller
L- The different type of sauces, spicy & non spicy R- Well, basically the foods are same like the normal steamboat per head. The differences are that in a better environment and different method of heating is used.
The label of shabu-shabu is the meat. You can choose chicken, pork or beef meats. The real shabu-shabu located at Puchong is more worth it. If not mistaken, it is RM 24-26 buffet per head (yea.. it is a buffet and the style is like sushi king in which plates of food are being circulated in front of you)
L- I forgot what stuff is this.. R- Xiao You in pose
The ladies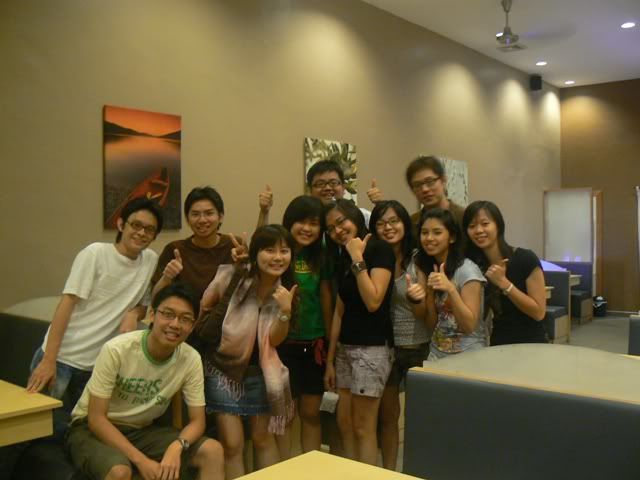 The family (Mei Yin is not in the photo..photo shy)
Umeko House Restaurant, No. 3A, Jalan Metro Wangsa, Seksyen 2, Wangsa Maju, 53000 Kuala Lumpur. Tel: 03-41496008 map? u should know where la..no need upload.. opposite BRJ..