This is the four sail windmill built to mark the Dutch occupation in Melaka. It is located opposite the Clock Tower and the Stadhuys Building. Since its location is just steps way from the roads, it is hard to capture the whole compound of the windmill unless you willingly stand in the divider of the busy road and under the hot sun.
Surrounding the windmill is a beatiful mini garden including this mushroom alike plants.
Well, it is a must to have a group photo at this beautiful windmill.
And even this couple. Malacca is the hometown of the bride's mother side.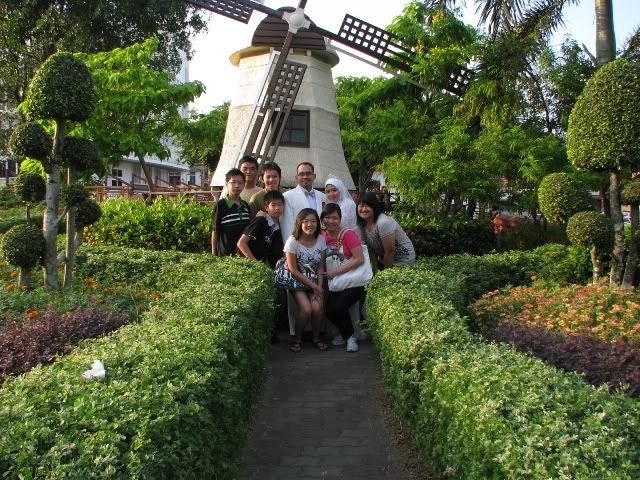 Who will marry next? I want to be kai kor kor.. Haha..