Interesting day for all of us. We have been called to become models for UCSI marketing purposes. I got the sms from XY to bring my camera at last minutes. So, I only able to charge the batteries for about 2 hours which seem not enough and it was proven. (every1 knew my batteries profiles..haha) But thanx to her, if not we will miss out the pictures with the handsome looking yet fierceful Mr Jony. Besides that, we can utilized out time by having our own photography session..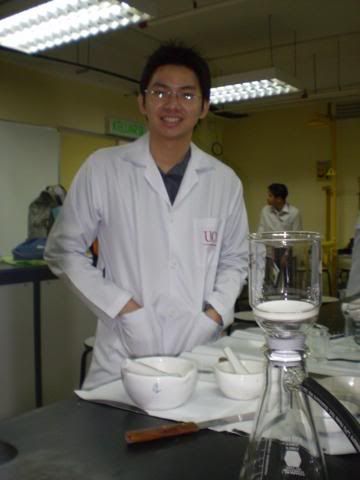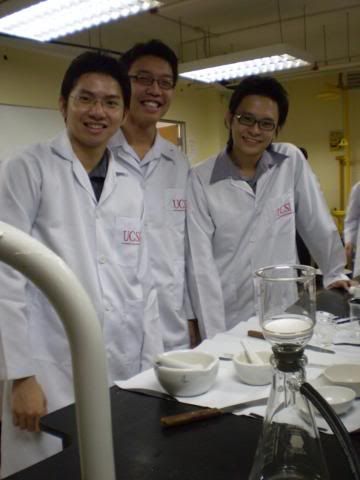 R- Me, Alvin & Tomas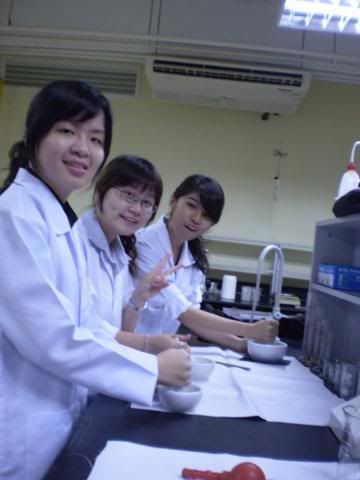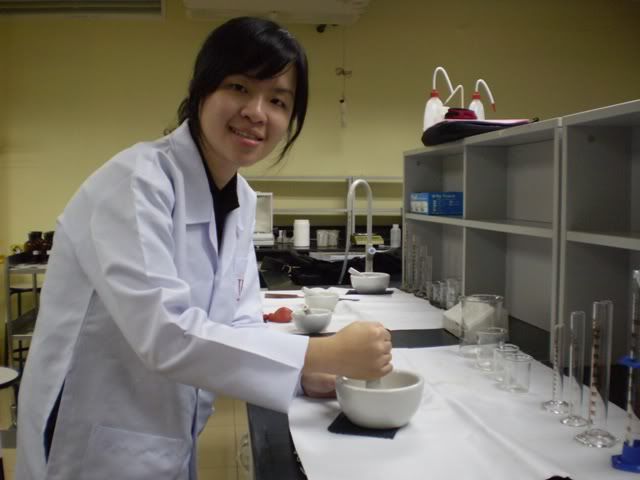 L-Xiao you, Joanne & CB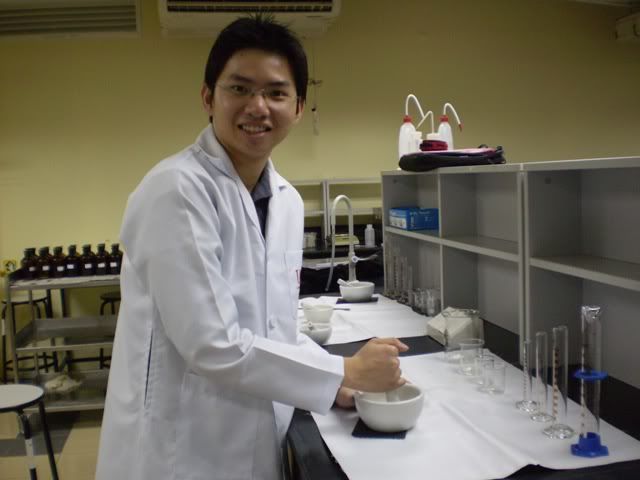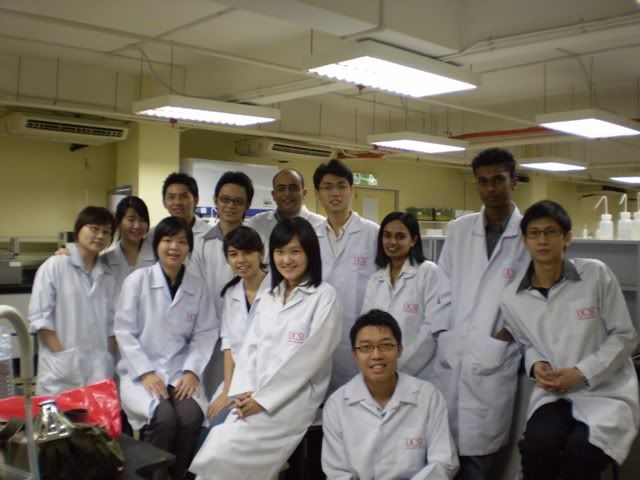 L- This picture of mine make me looked so fat. Am I gaining weight??
R- The no paid models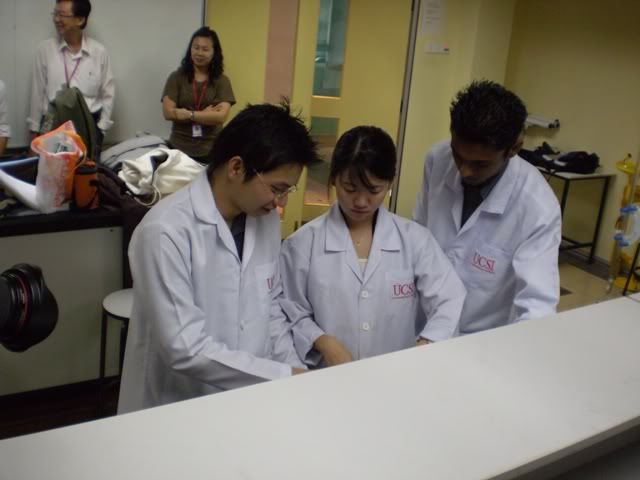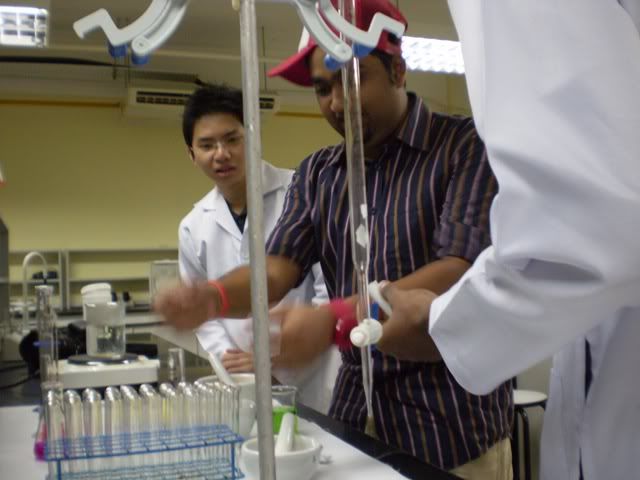 Mr. Prakash, the cameraman was seen handling with the colours of solution for better effect of the pictures.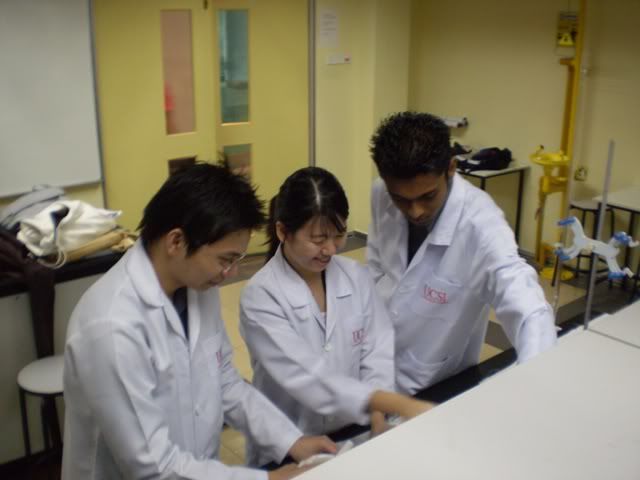 R- Well, this was the how the 'modelling' session look like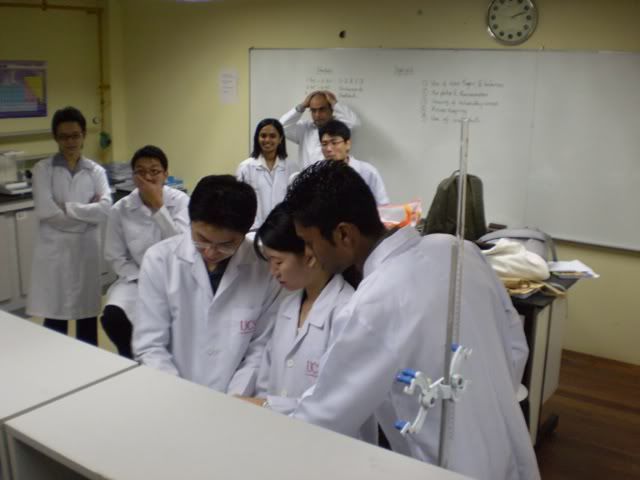 R- While the rests were waiting for their turn and laughing at us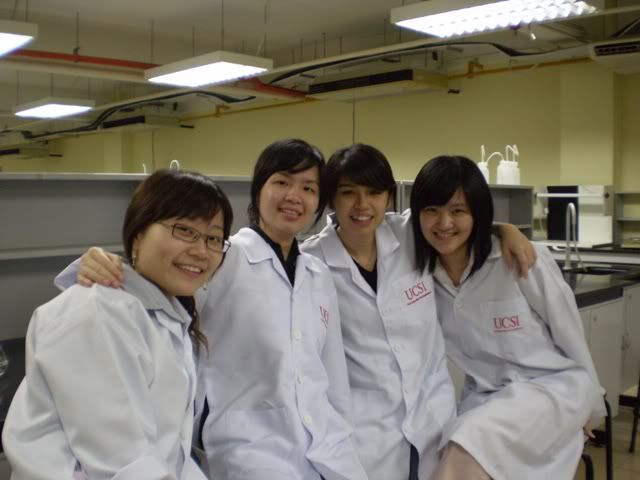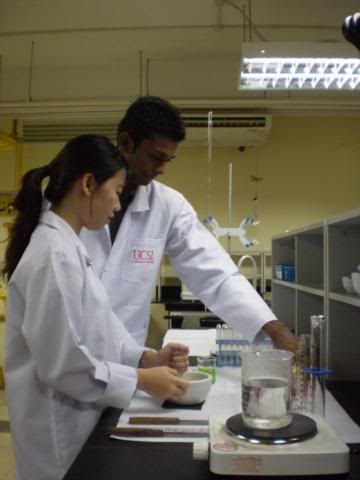 L- Cindy joined in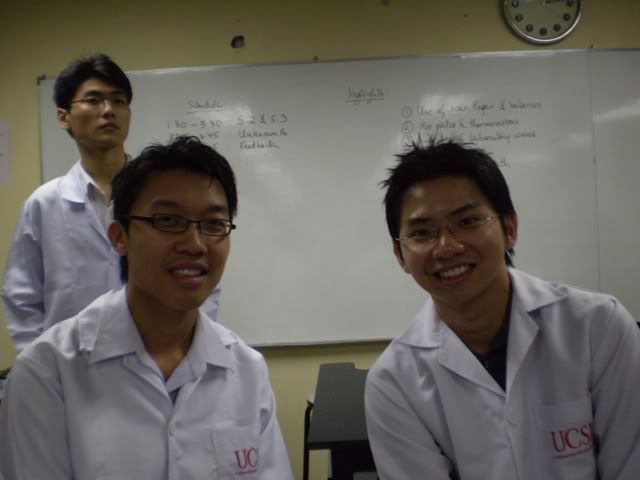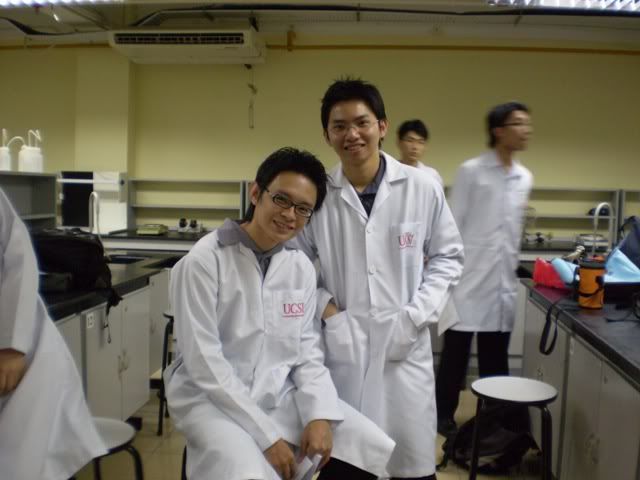 L- Me and Alvin, R- Me and Tomas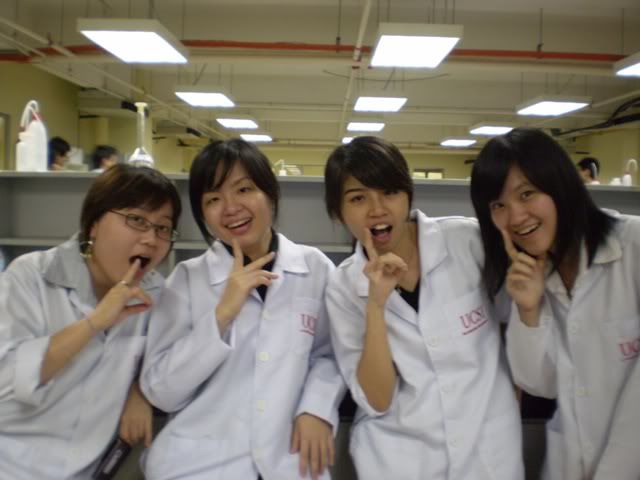 SmiLE!~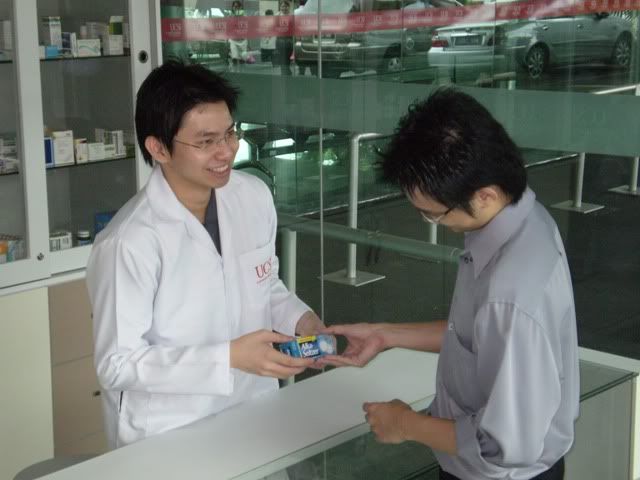 Was that my suggestion to take pictures here, the mini Pharmacy ofUCSI?
L- Px counselling with a customer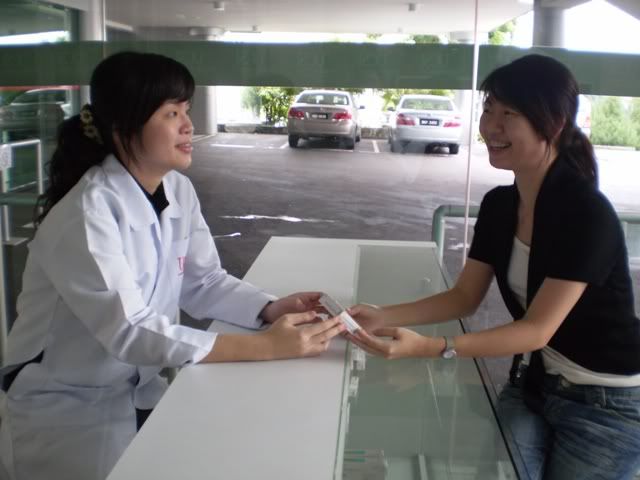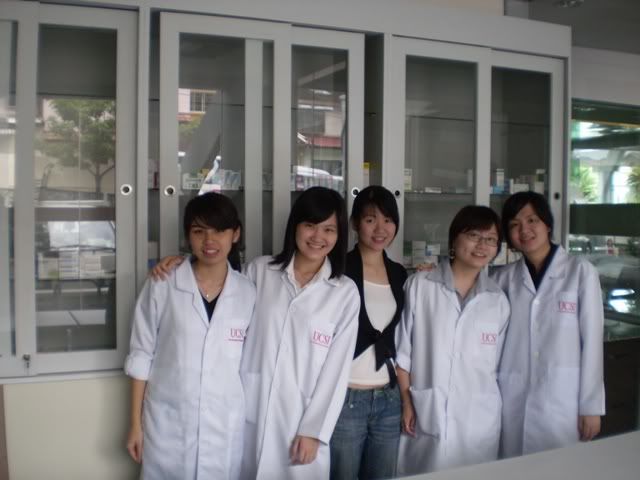 Wow.. never ever expected than we can take pictures here.... guess i need to charge them for the pictures..hehe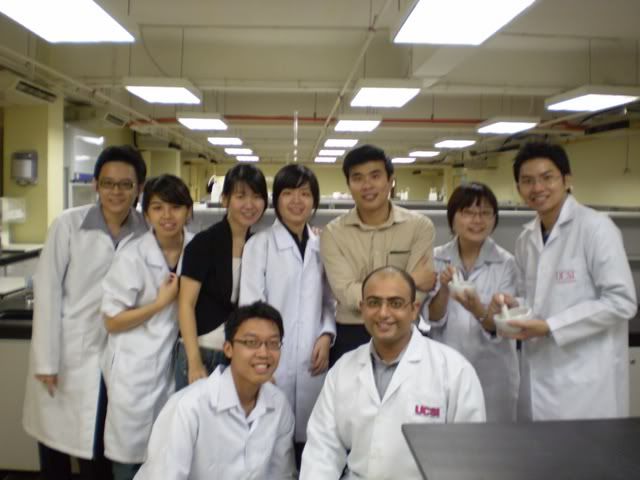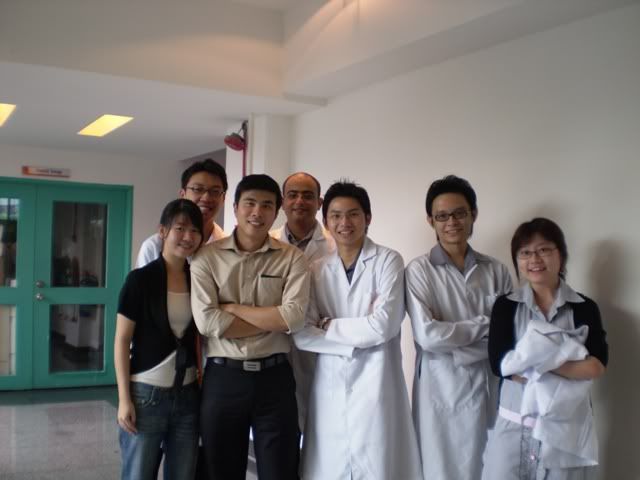 Another precious pictures with Mr Jony.. the most popular lecturer who is sadly going to leave us very soon..His principle is NO compromise on QUALITY~ We will always remember him for teaching us Dispensing and Compounding.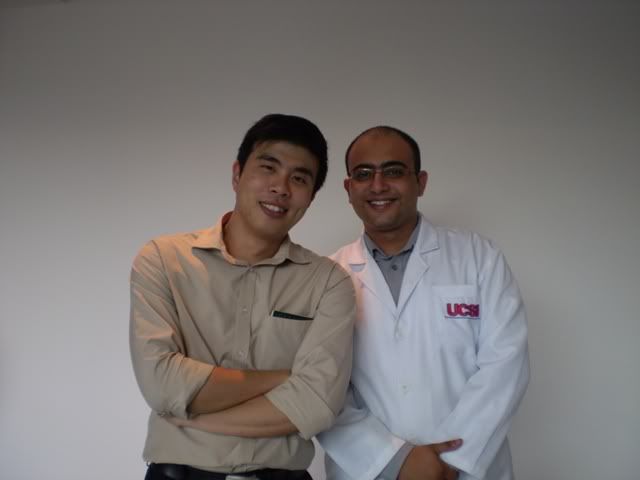 L- Me, R- Mahmood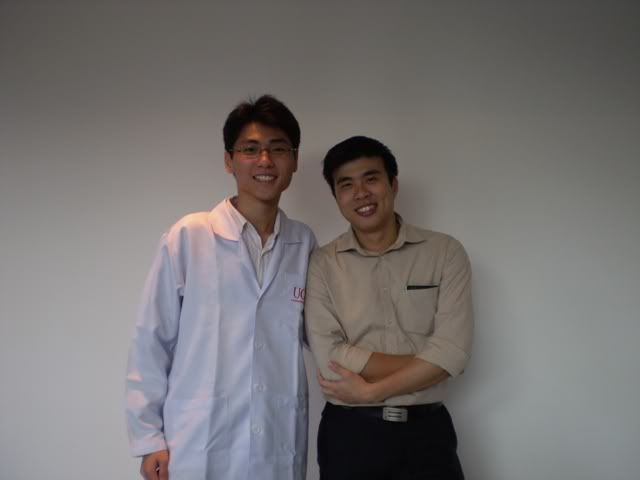 L- Wei Kiat, R- Me and Ms Kitty.. Thanx for for taking most of the pictures for us.. Since I helped to publish your photo, this round you should have treat me~xD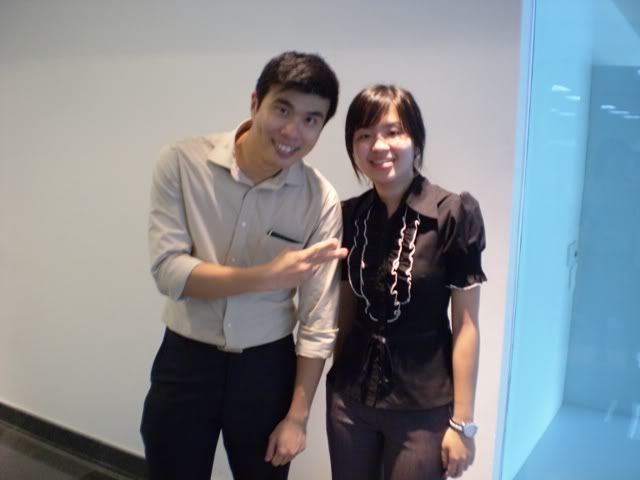 L- Cindy, R- Xiao You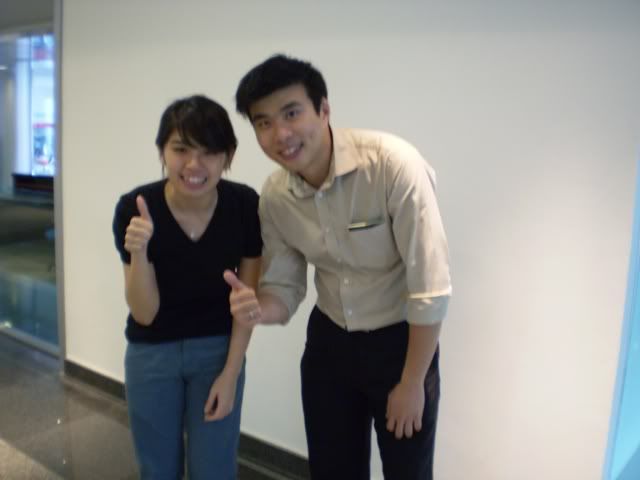 L- See BeE, R- Loges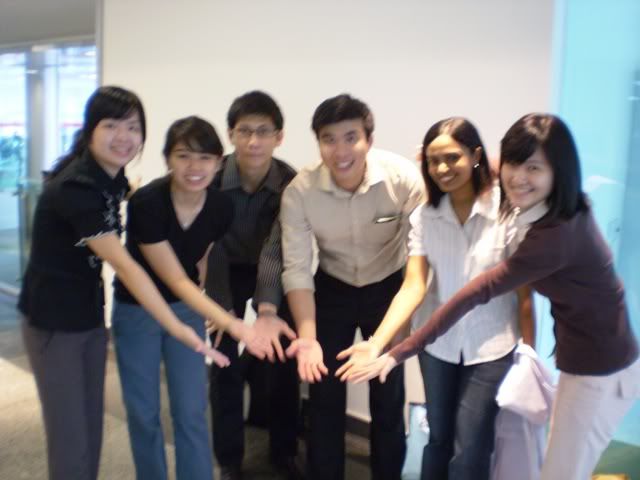 What were you all doing??
I hereby hope that I can get those pictures taken by Mr Prakash ASAP through Ms Kitty. Hope Ms Kitty can help us in that. TQ in advance.
Previous modelling: Click here.