After the speeches, the concert kicked off with the performance from
Shruti
. Well, who is
Shruti
? She started singing since age of 13. She was totally an alien to me... and her dressings was sort of weird combination.. Just don't think the whole sets were match.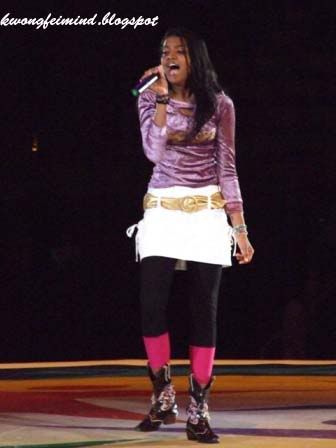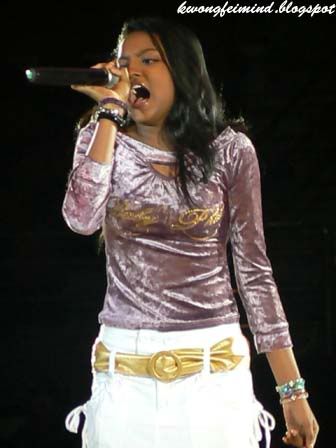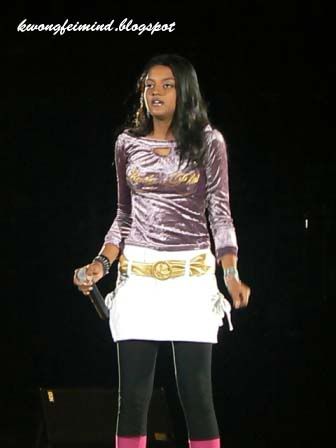 Do you know her??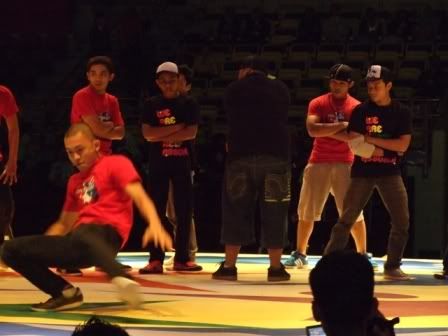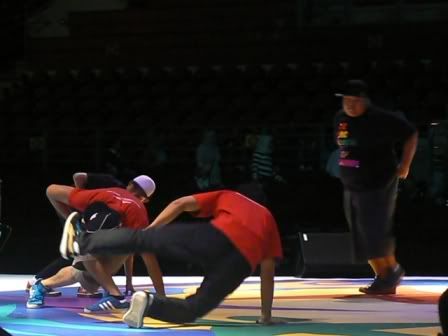 Next was the dancing performance by the winner of

GangStarz

show casted

in TV3.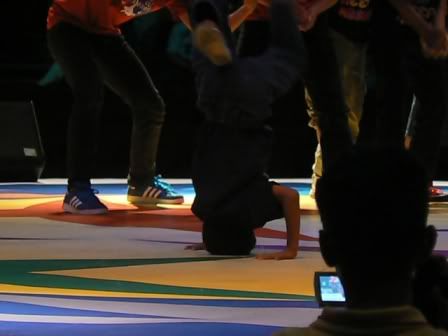 R- The guy in the centre was going to spin 360 degree for minutes..amazing!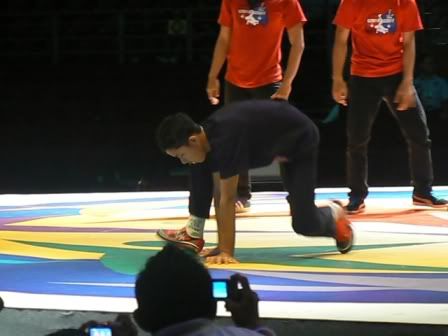 These people were highly skilled and their movements were superb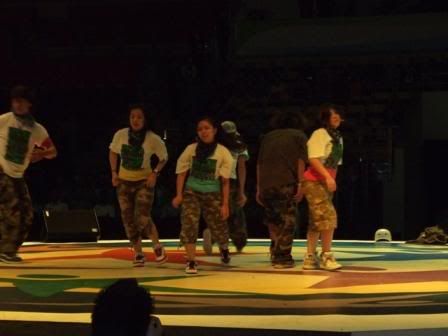 Next, was the dancing performance by Urban Groove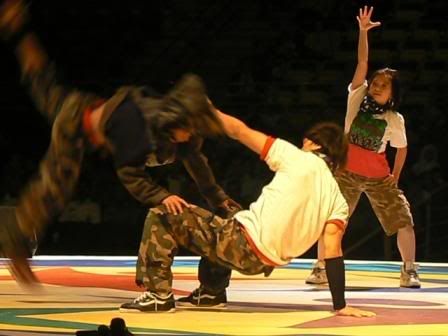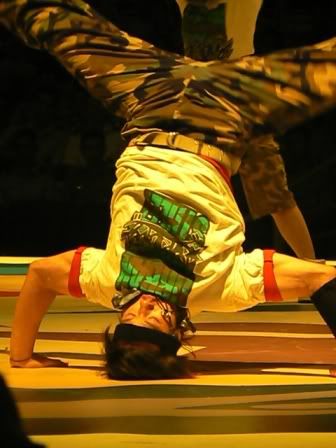 The two guys were fantastic!@ The guy in the right was going to spin as well but it was more difficult task compared to the previous one as he is more muscle build.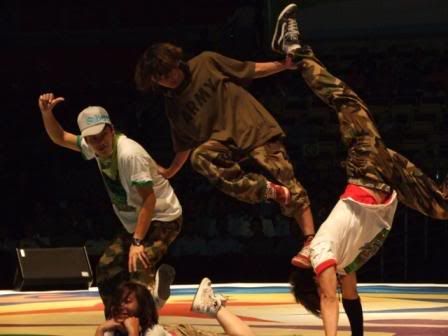 The guy in dark green performed all the difficult tasks while the ladies on the right was okay with normal stunts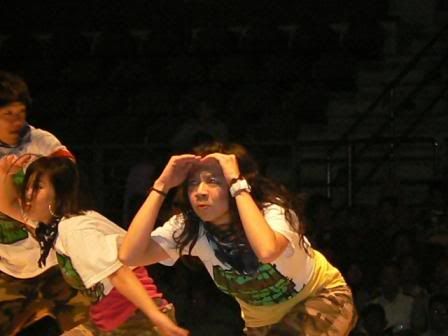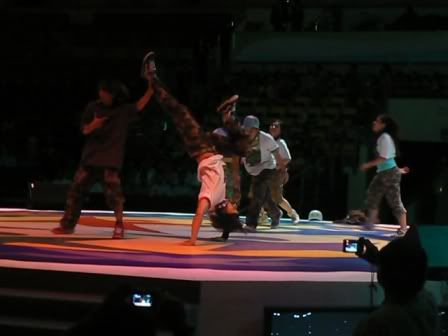 The two guys were the key player of the group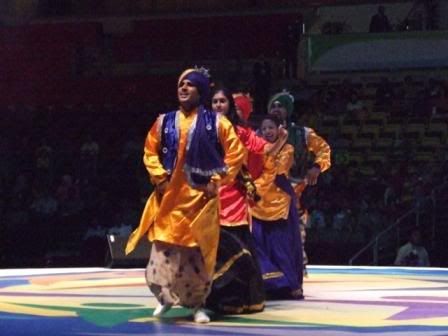 Indian

joget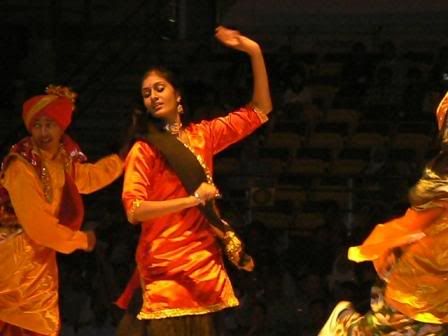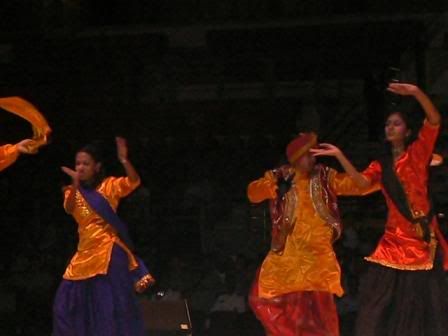 R- Hindustan dancing
or the

Bollywood

dancing which

DATUK

Shah

Rukh

Khan was featuring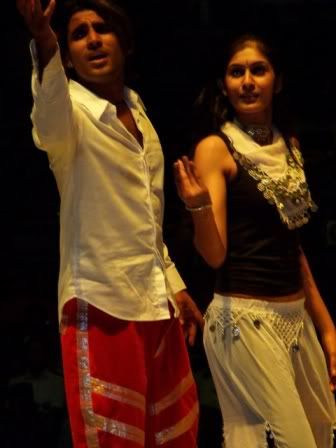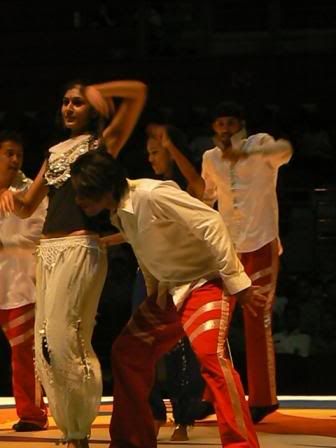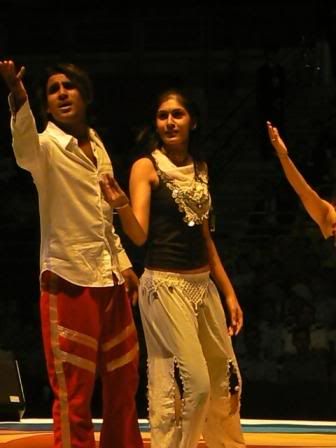 The dance always incorporated with some loves and jokes elements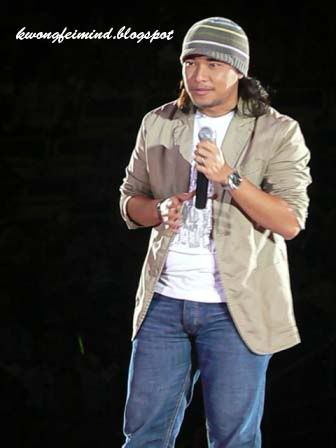 Vince from

Akademi

Fantasia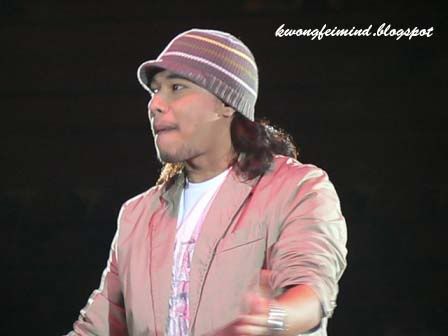 Was him Vince

Chong

? His face looked different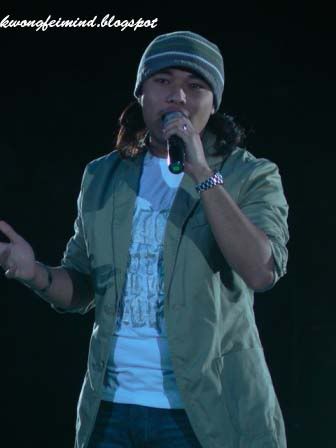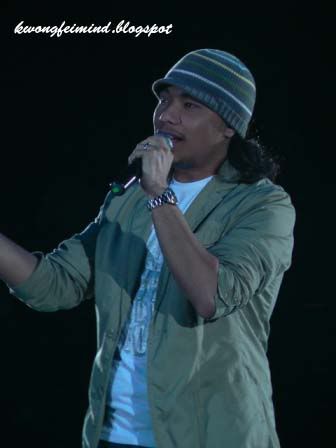 Ning

Baizura

with her powerful vocal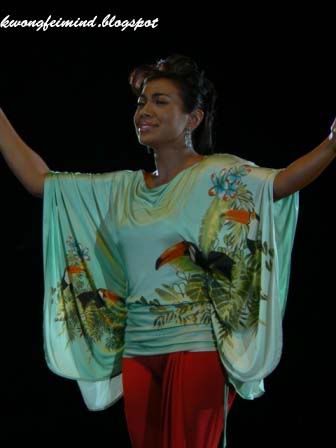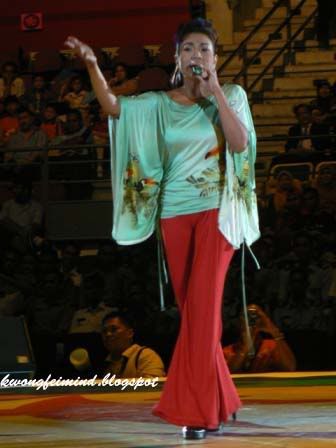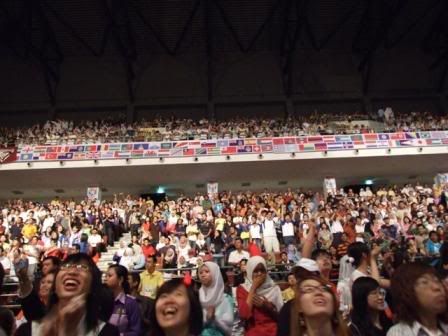 The crowd of youths.. We should be singing the YMCA song
L-

Datuk

Mahathir

Lokman

as the emcee for the official opening..then just now was what?
R- Arrival of VIPs..this was the real opening of the event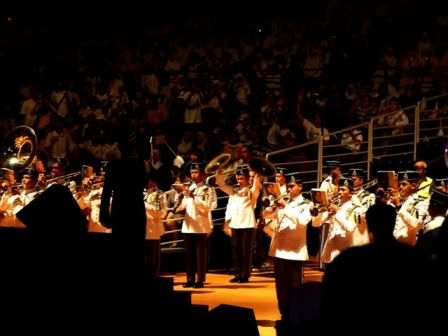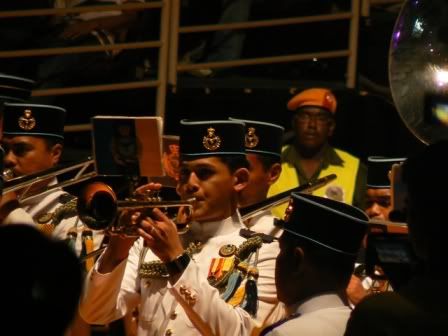 the army force band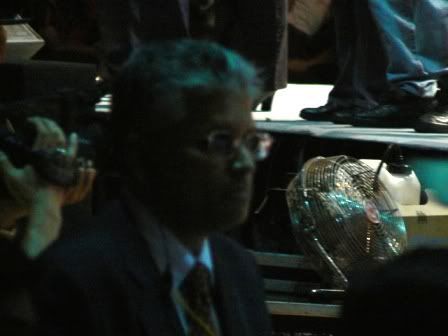 well well, what did Mr
Sudesh
, VP of
UCSI
doing there? He looked like very busy and was guiding
Datuk
Mahathir
in calling name of the
institutions
to be on stage.. Read my previous posts on how terrible under his management NO one joined the
GPF
and NO transportation for students who intended to come for the event despite his earlier agreement to send THREE buses of students..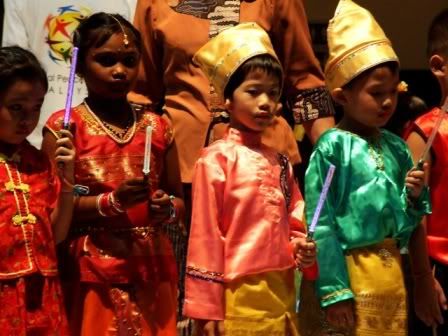 check out the kids..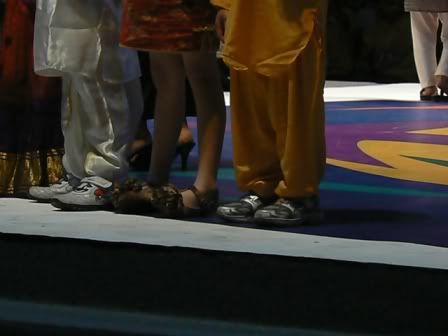 L- The small kids were all in Malaysian religion costumes
R- Check out the cutie shoes wore by the Chinese kid wearing

cheongsam

..CUTE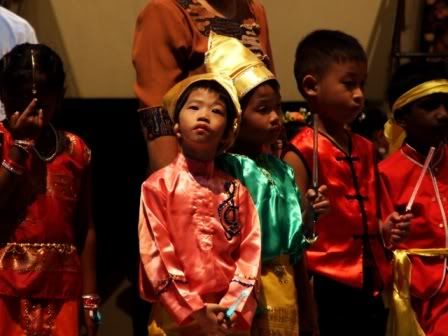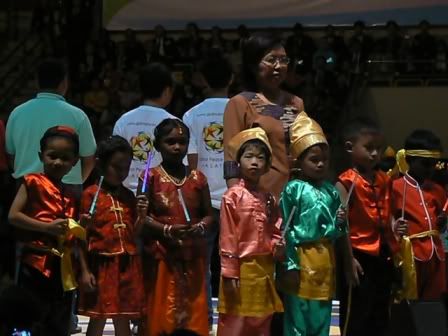 yo yo..where was you looking at??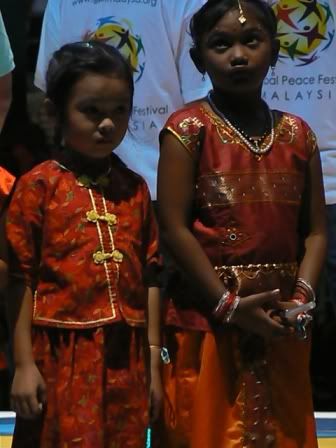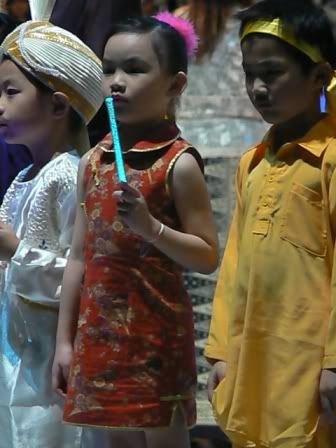 i wonder whether they know what they were doing.. kids are so naive that sometimes the teachers cheated them to be on stage with SWEETS or CHOCOLATE...hahahhaha..jk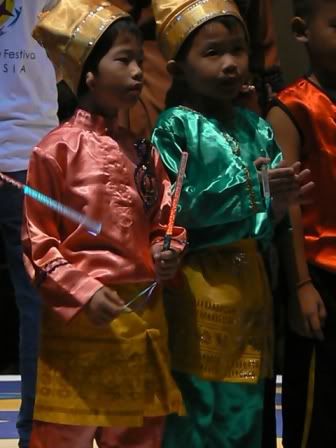 forgot who told me.. we had to sing

Negaraku

..when was my last time singing our national anthem? the kids also sang along.. my friend was saying they were very cute looking at their lips movement as they sing along as well.
aisk

.. i also never tried wear Chinese male costumes before..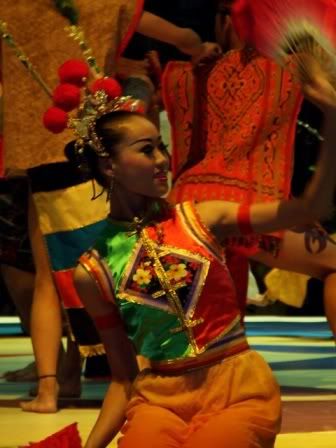 this was the performance from
Istana
Budaya
initially, the place we seated was the VIP view since the very beginning of the event.. when the real VIPs arrived, the view turn 180 degree and now we were facing the 'backstage' of the performers
'
tarian
masyarakat
majmuk
Malaysia'
In the mid of the performance from
Istana
Budaya
, Christine, her
mei
mei
&
MF
went out to have something to fill the groaning stomach. The picture was taken at the
exhibition
site with history, drawing and etc about
GPF
. Sadly, there was no proper acknowledgement to the visitors of this site. Not many know about this exhibition. When the time I reached here earlier in the morning, it was empty. Really disorganized~