Dear all possible clients, Welcome to my blog! I am offering 125 x 125 ads space right before post on the main page. The ads will cost only RM 1 per day with a minimum subscription of 1 month or 30 days.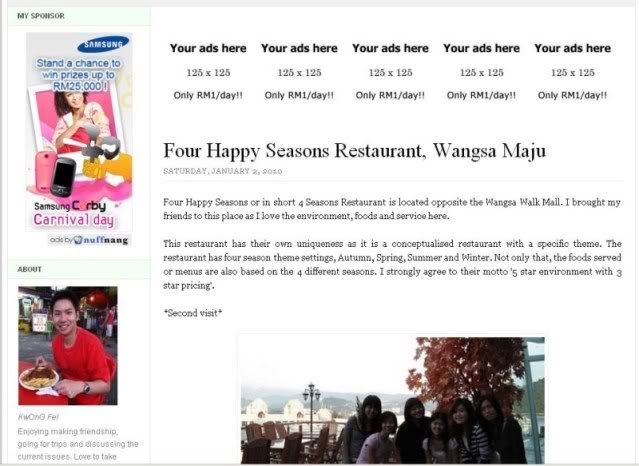 You can check my blog ALEXA traffic rank and traffic rank in Malaysia
here
. My blog is a casual blog with normal traffic and not like those top bloggers. However, if your intention is to create awareness or exposure to your company or products, my humble blog may help a little.
You can send your ads either as image or flash. The preferred payment is through Maybank2u.com or PBE Banking. Once payment has been received, your ads will be displayed throughout the agreed terms.