After a year preparation, finally we managed to organise the 7th Annual Public Health Campaign at Sunway Pyramid, Blue Concourse. The event was held for 3 days from 20-22 June 2008. We came to Sunway Pyramid a day ealier to setup at about 10pm.
L- Unloading from lorry and bus
R- Alvin, the Director for the PHC
L- It's me using the trolley to transport the mineral water bottles
R- Wah nah punching Chie Chek (CC)
Charlene checking the height and weight weighing measurement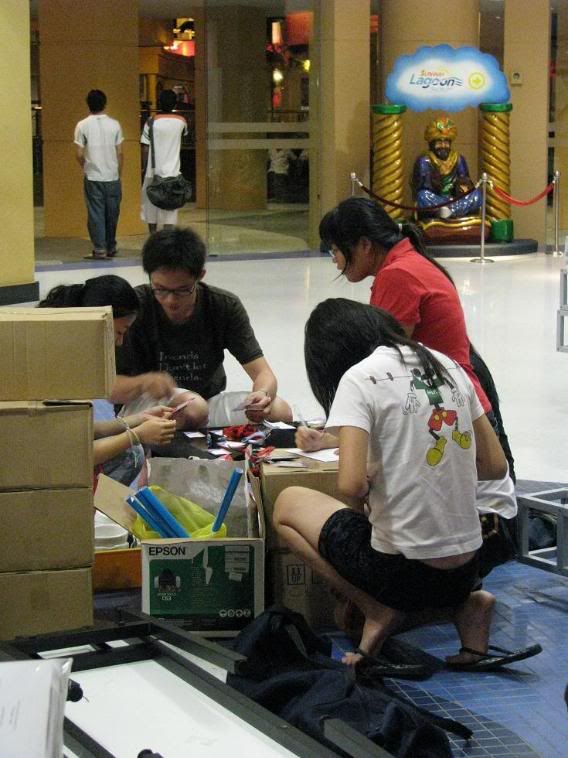 L- The Honorary President and Vice President of Kadet Pendek UCSI
R- Busy doing the preparation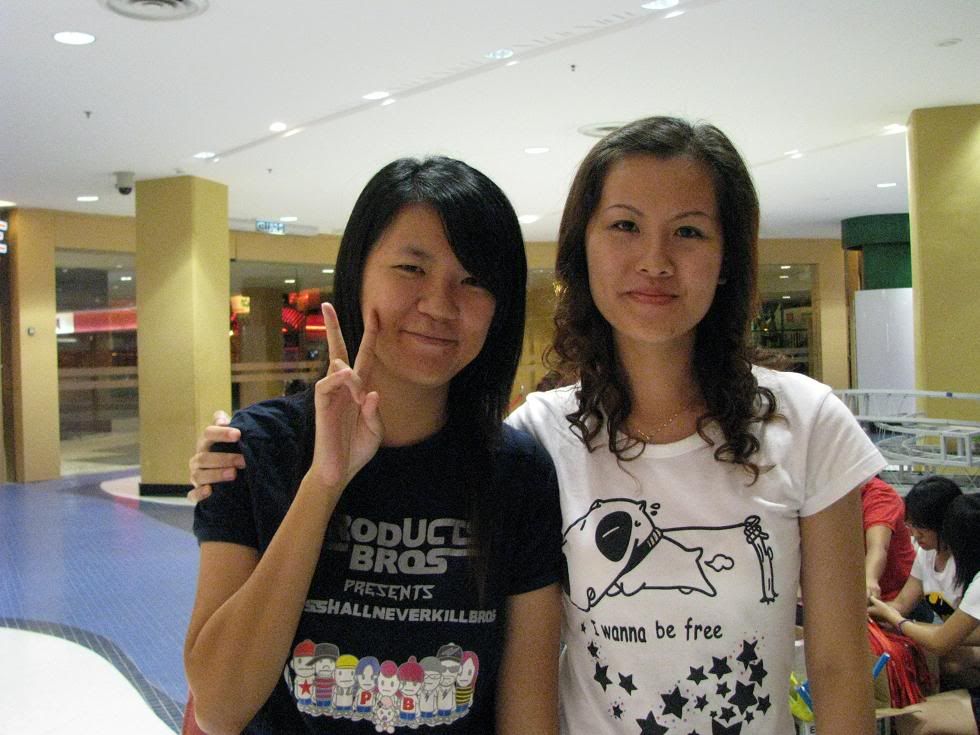 L- Shin Ying and Charlene
R- Both Nursing students who are unknown to me
L- Check out the bag CC was carrying
R- The plate of foods displayed by pasta de Gohan were really tempting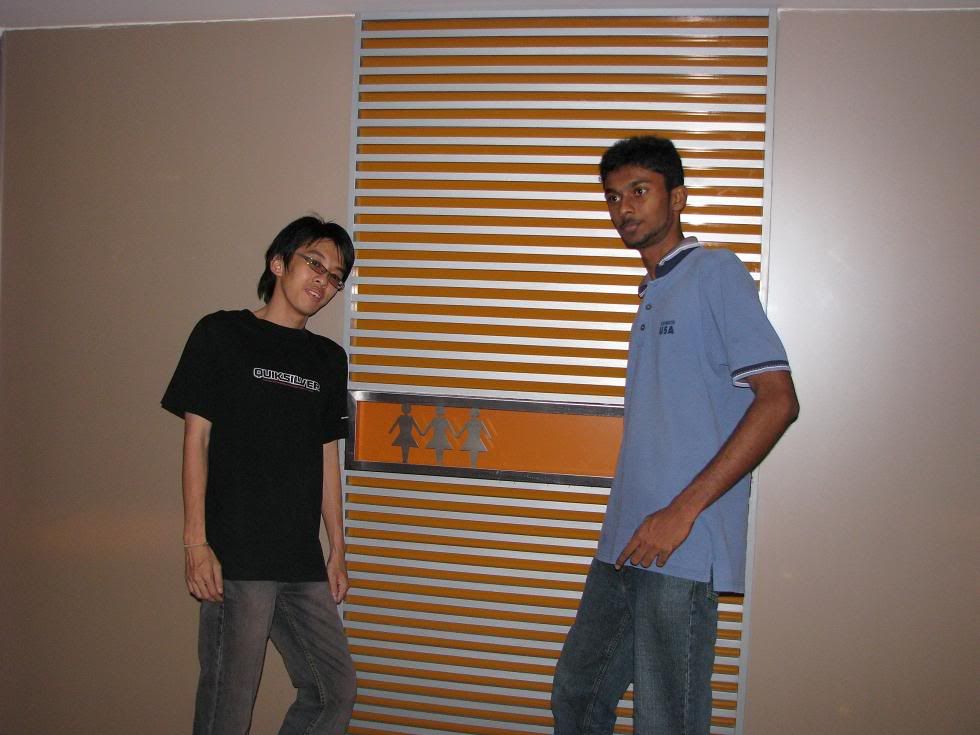 L- Walking towards the washroom in a big gang
R- CC & Raj posing be4 entering to the FEMALE washroom as usual..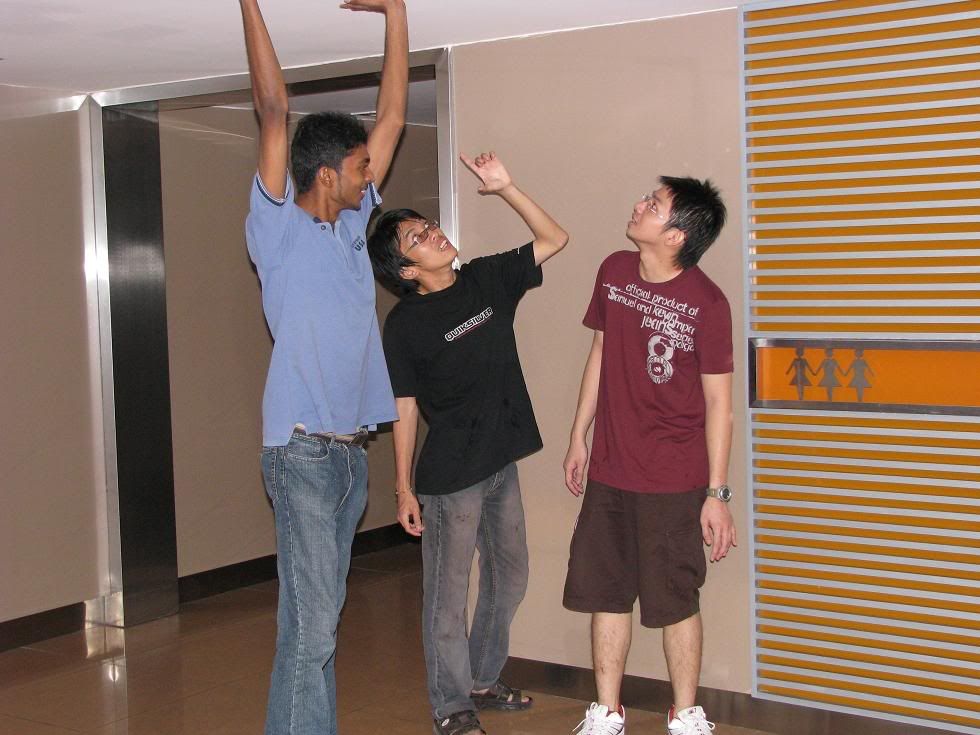 L- Wat both of them were doing in the FEMALE washroom??
R- Haha... a photo to tell every1 we went to female wahsroom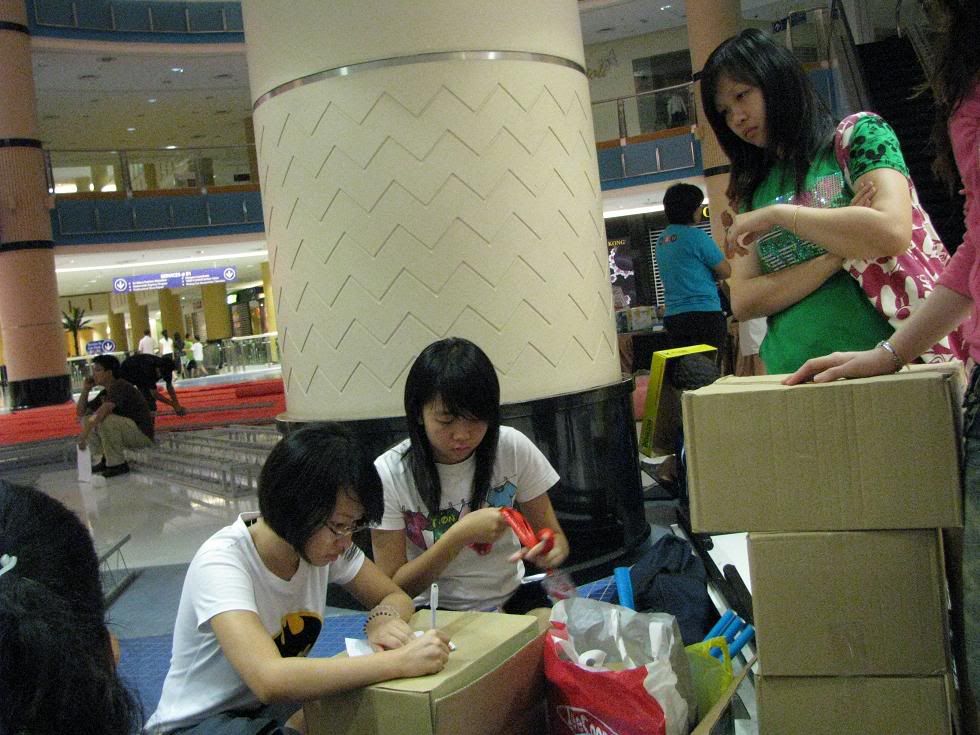 Evry one was doin the preparation..
The theme for fis year PHC--> Say Yes to a Healthier You!' The cute boy and gal cutting was done by Meng Fai (MF)
L-Cutting the heading for each section of the exhibition booth. (Infectious disease, cancer, ischaemic heart disease-thanx Vun for the help, nt to forgot suk kuan as well)
The setting up of the carpet
This group was doin the exhibition materials
preparation in progress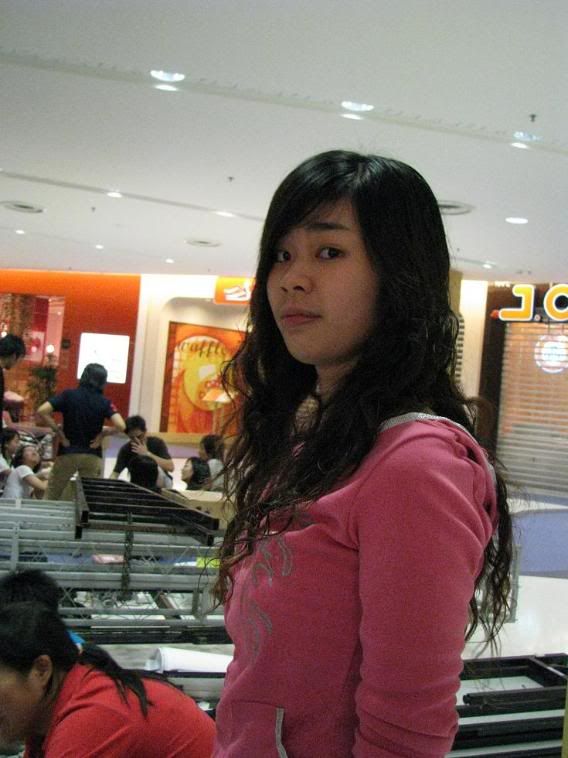 L- Hong Chin, Katherine (Kat) and Gregory (Greg)
R- Wan Yee, my junior for exhibition department
Suk Kuan and Suk Yen (SY) -they are relative
L- i was the first (should be) to take photo with this fella (Aladdin fren)
R- busy preparing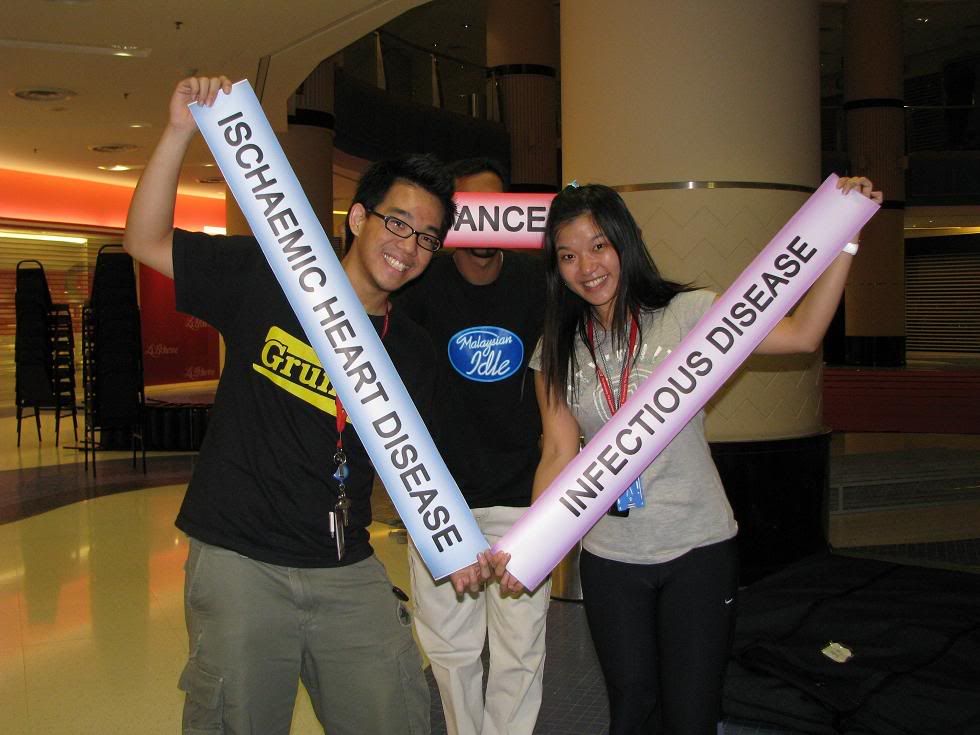 L- Mr Terry (Student Affair) and Ms Lee Yin (Marketing), behind was si pengacau Greg who spoil the couple pic
R- Preparation in progress
L- Pasta de Gohan
R- Even though no money to dine in, but managed to take photo at the entrance
L- Every one was waiting for the technician to set up the carpet and stage.. it would take hours
R- While waiting, the photography session started. All juniors pic.
Taking photo with the rest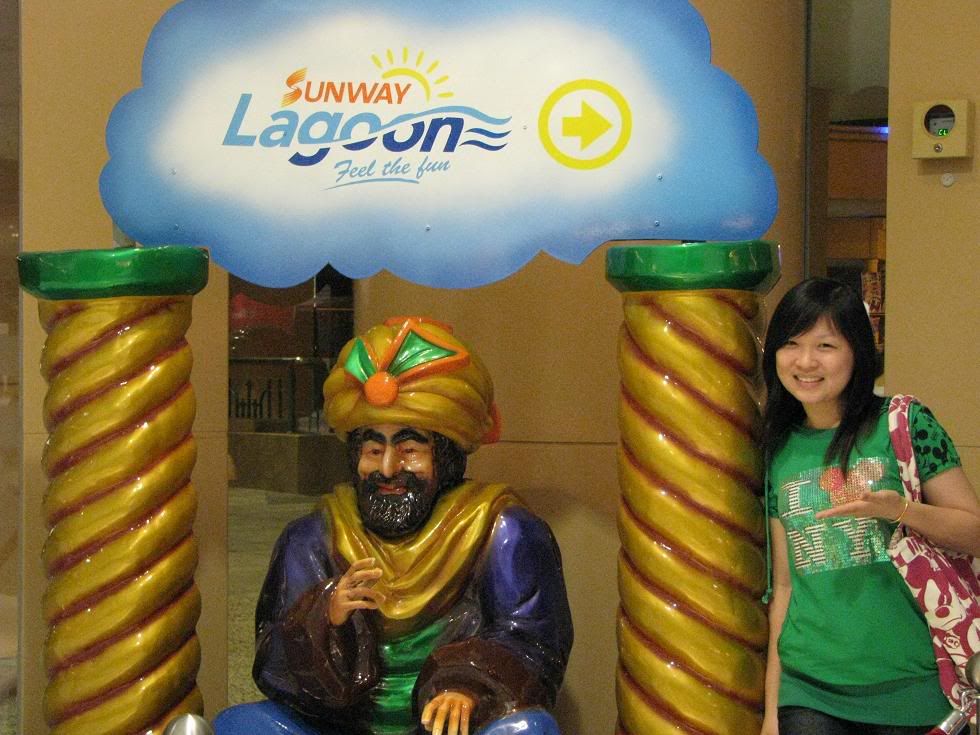 L- Charlene turn to take the photo
R- The new wing of Sunway Pyramid is situated beside Sunway Lagoon.. longing to go xtreme park and wet park..
We were tired of waiting for the technician to set up the carpet and stage.. it would take hours to finish. So, as suggested by Mr Terry, we headed to the Mamak to have our supper... it was 11 pm++
L- On the way to the mamak..
R- Forgot wat we were discussing.. stood for very long to look for seats that can fit all of us
L- i think there should be 6 tables altogether
R- the mamak gang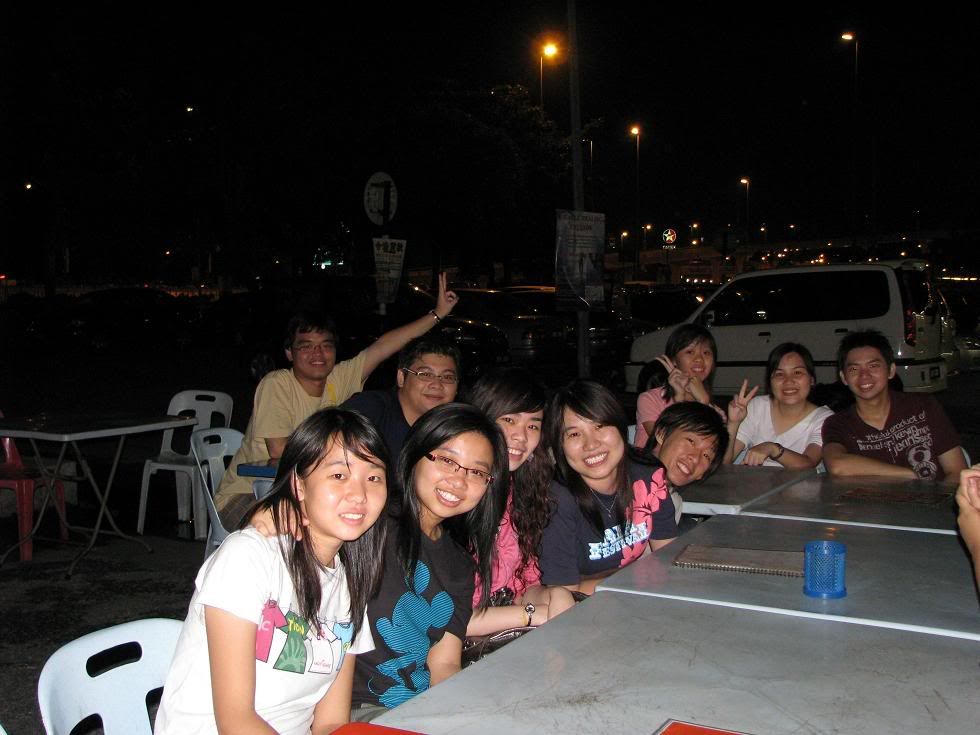 L- First table was the Medic students
R- The rests were all Pharmacy students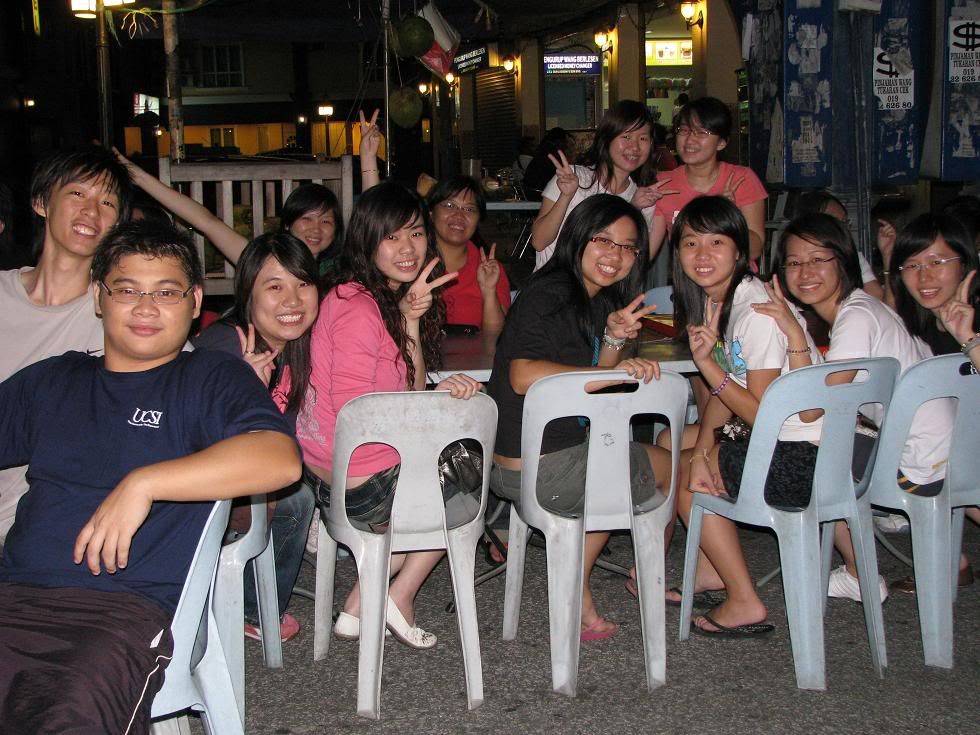 Picture taking at the mamak
L- suk yen and chui wei (CW)
R- The drinks ordered
L- Mr terry, ms lee yin and an unknown came later and sat at a table beside us
R- Wan Nah, President of KPU with Charlene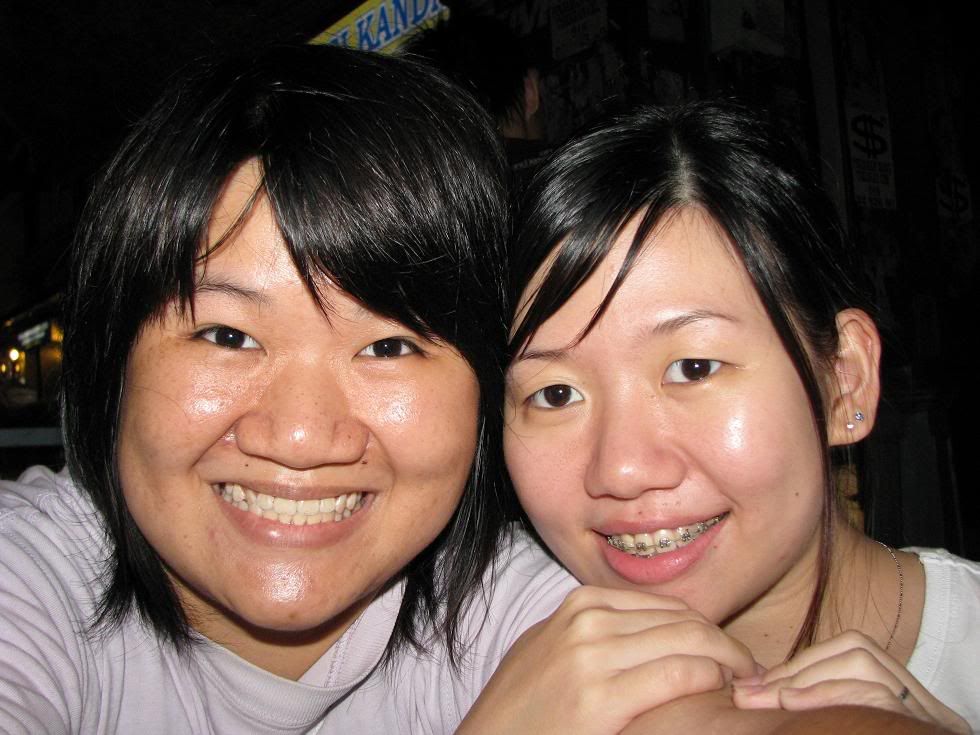 L- CC, Wan Nah, Charlene
R- Suk Yen and Christine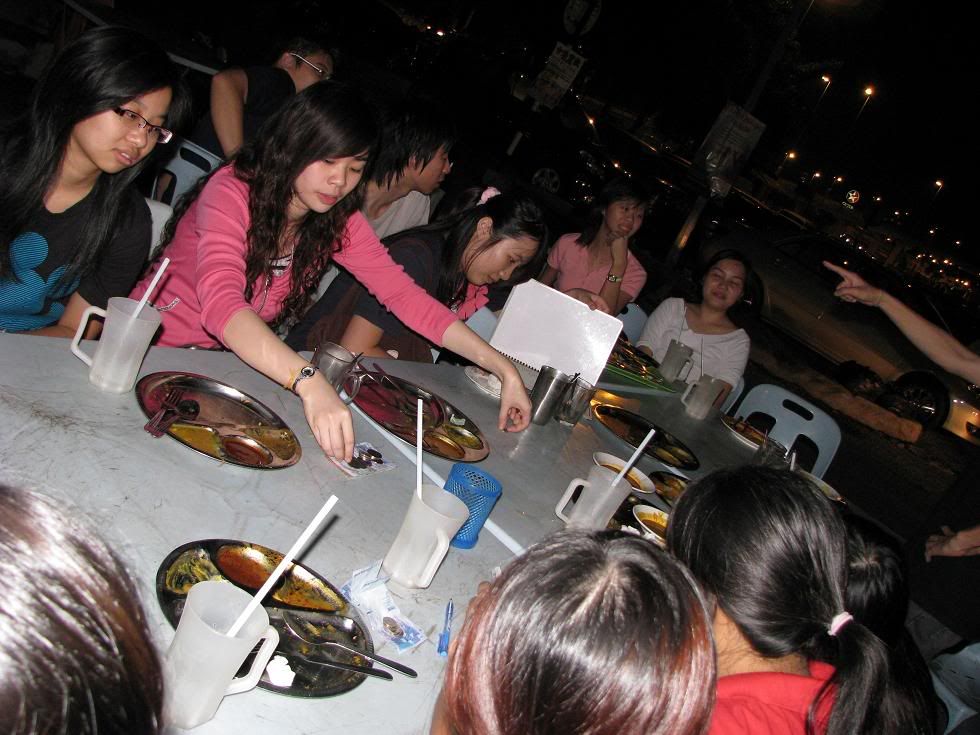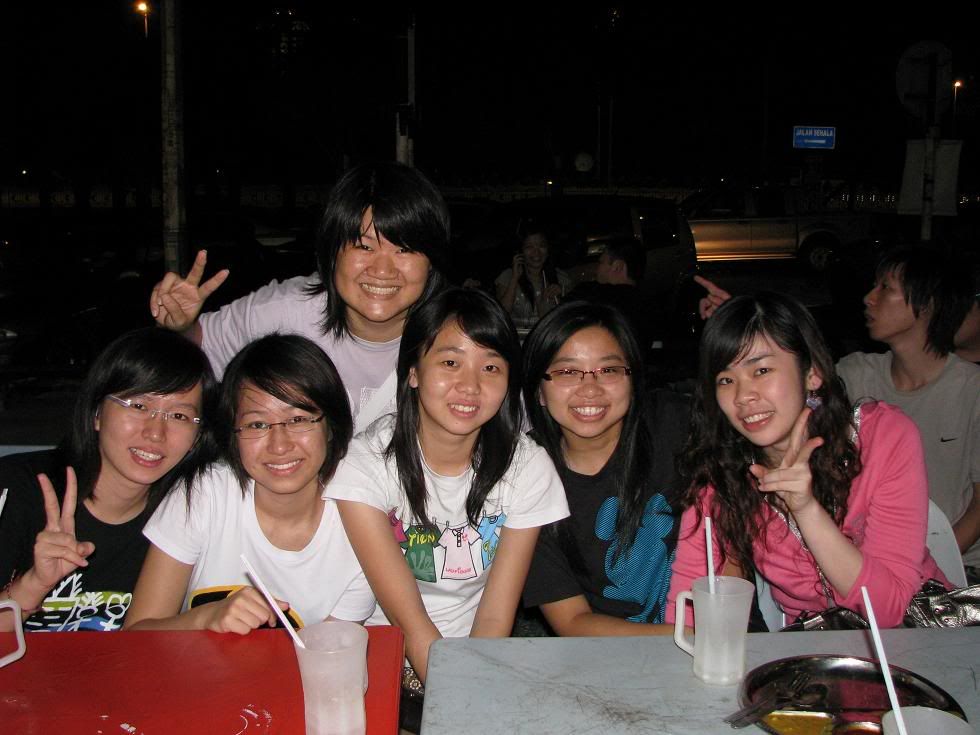 pictures taking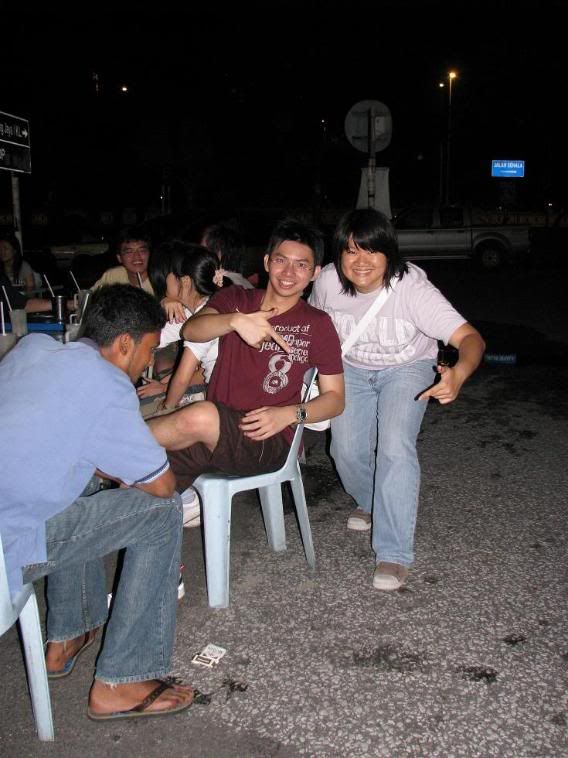 L- Haha .. dat is Kat on the floor.. meow~
R- Me and suk yen
L- The left over.. It was around 12.15 am, so we decided to go back.. Thanx Vun for accompanying me to tarpau drinks for MF, alvin, jee yang (JY) & wei yau while the rests headed back
R- Kat and Suk Kuan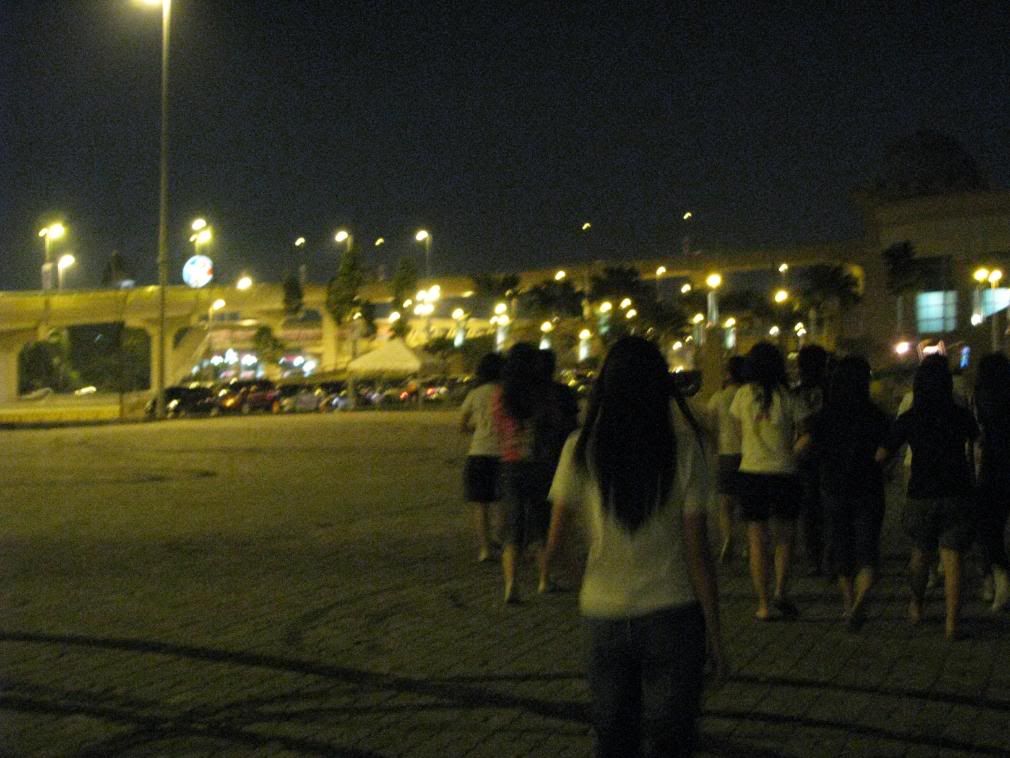 Walking back towards Sunway Pyramid..
L- arg.. need to wait again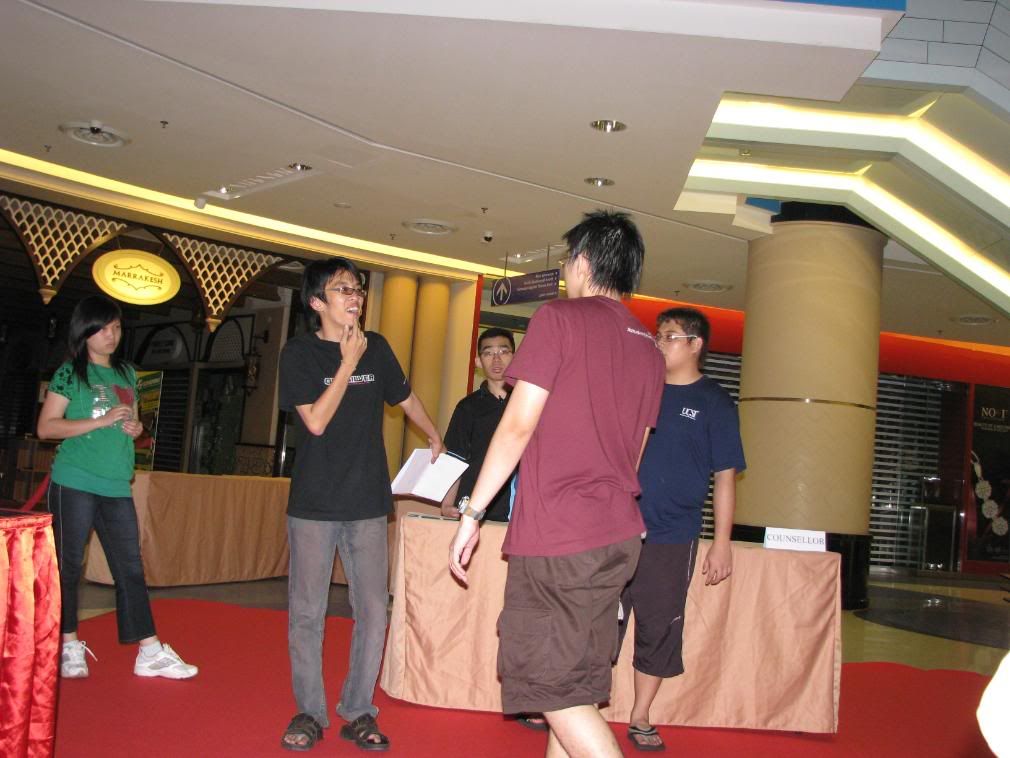 L- They were discussing the layout of the floor
R- I helped in contributing idea on the screening site layout..haha..accepted~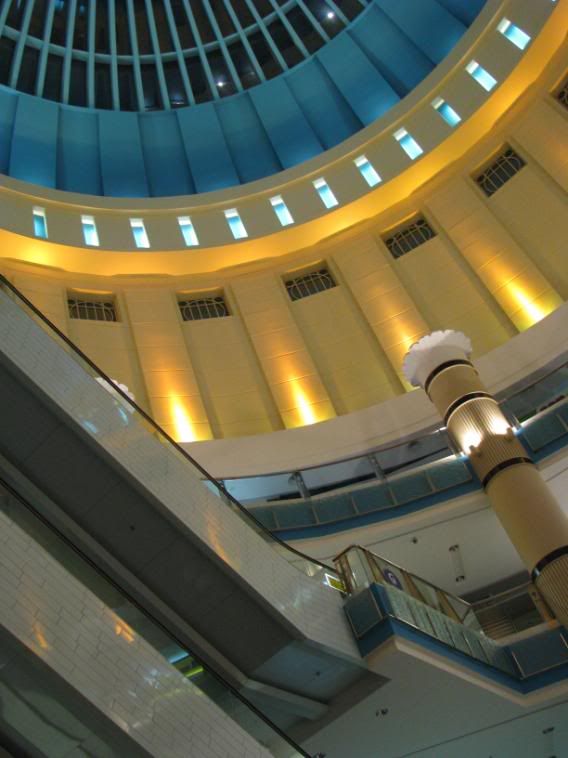 The Blue concourse.. i think i took these photos
R-CW and Charlene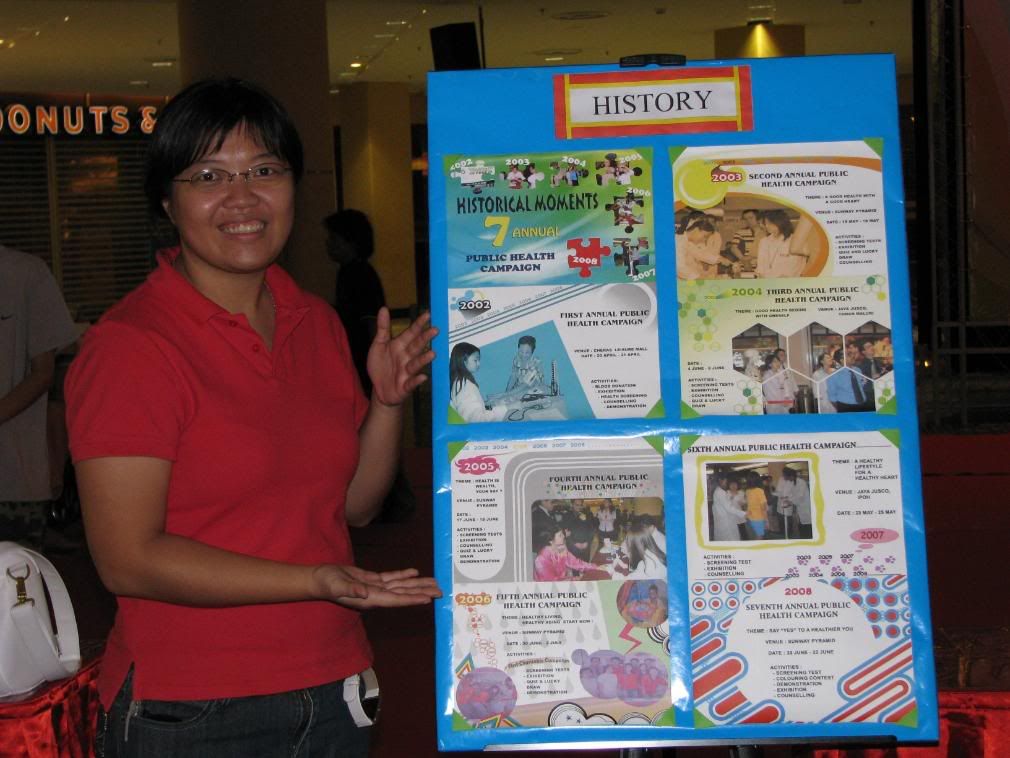 Yueh Teng with her masterpiece ..good job~
L-nursing students
R- These were the 4 who did not go for mamak..where they were looking at??
L-Jy with the juniors
R- Angeline, Shuennie, Felicia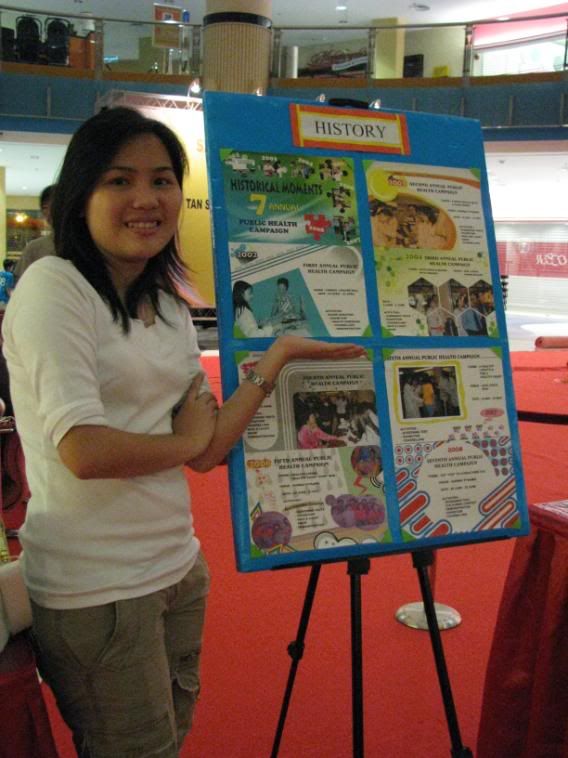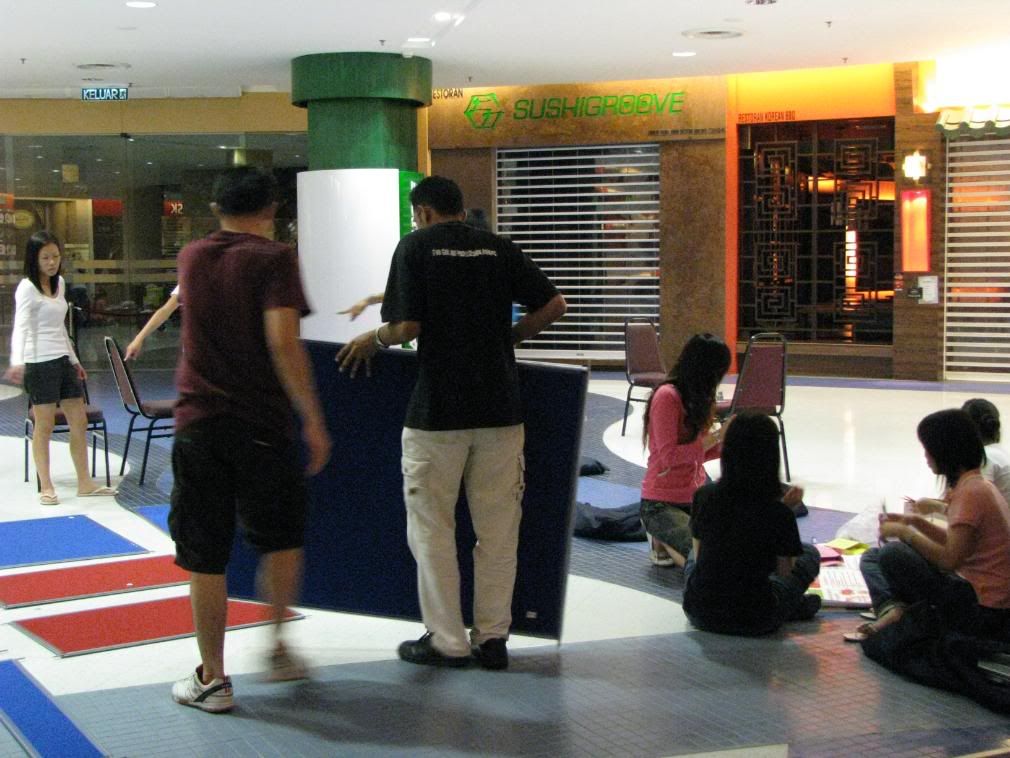 L-Shin ying
R- Setting up the exhibition panels
L- Thanx for Louis and others for helping my exhibition department
R- Suk yen and kulia
preparation for the exhibition materials
L- It seang and wei yau
R- joshua, shuennie, felicia, ying jun, angeline
Everythign was done at about 3.20 AM.. We managed to do few rehearsal mainly on the protocol and the opening ceremony
The pasting of the exhibtion poster was stopped due to time constraint as every one seem tired and sleepy.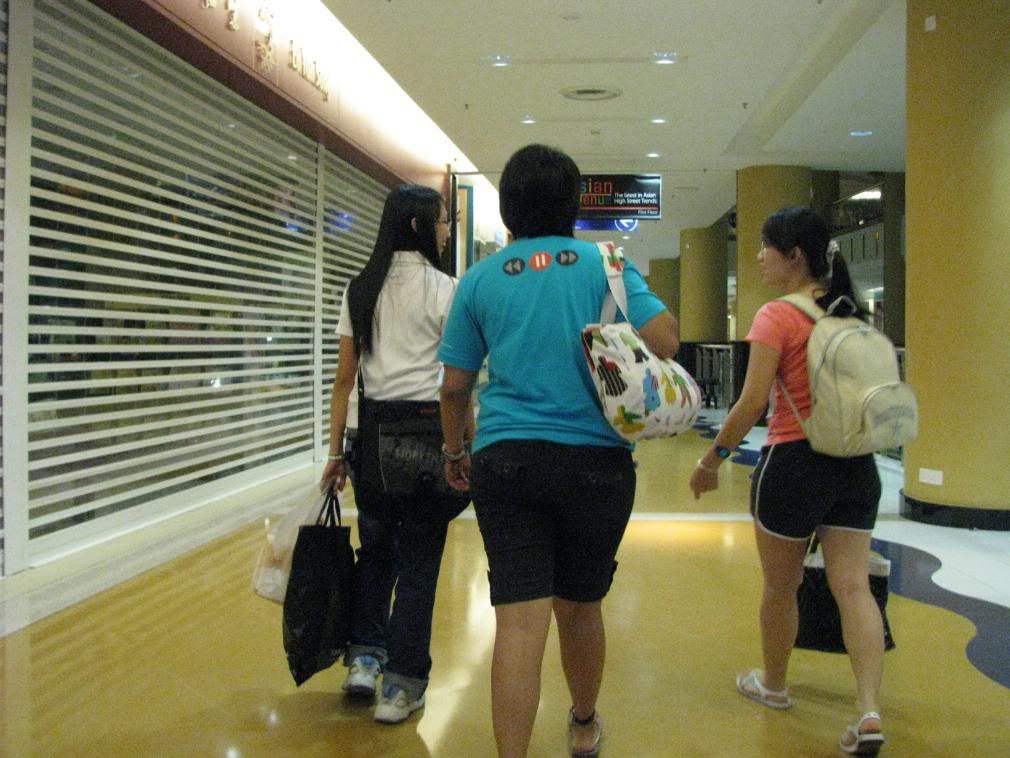 Packing and leaving the place at about 4 am..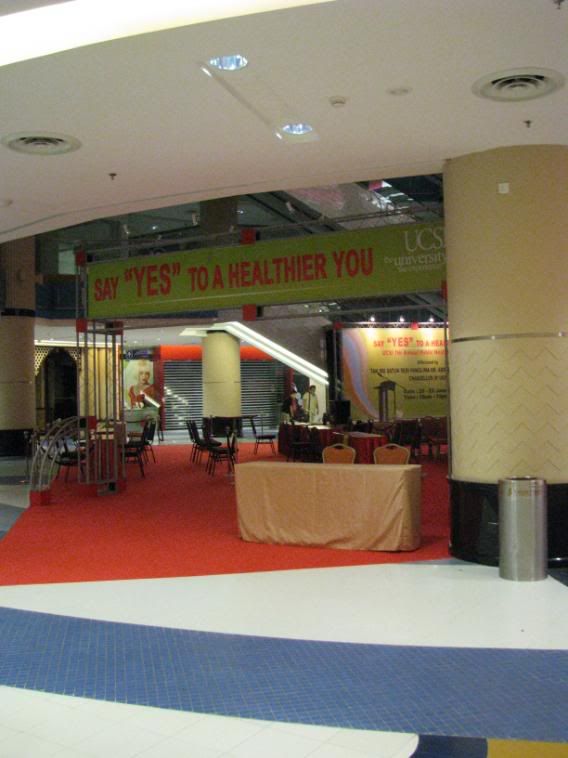 The hall