It is Day 1 of my HOLIDAY but yet I still wake up early at this hour. Surprisingly, I did not set alarm and was expected to wake up at earliest 12 pm. Sob.. not enough of sleep again.
Well, I take this oppurtunity to register a account in Facebook. TQ so much for so many lectures to me on facebook and the critism for not having one. Aisk...as I told be4, I lazy to maintain Friendster and FB together.
To Ms Kitty, I had registered mine. Guess it is your turn before more and more lectures to come to you too.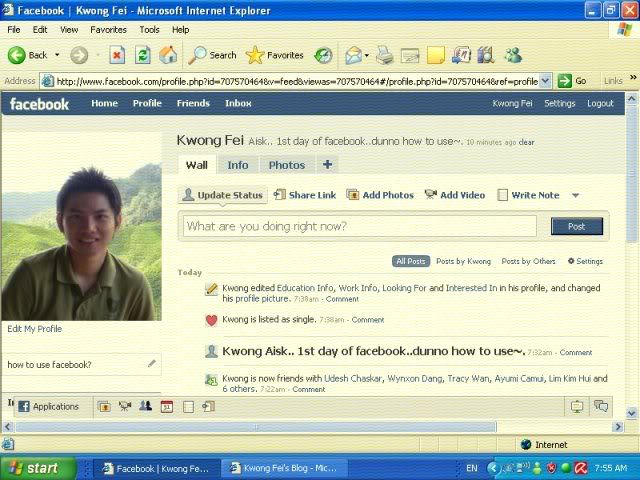 Here is the screen shot of my account. The image is a bit yellowish as there is problem with my graphic card.