Pulau Ketam Seafood as it claimed is located at the Cheras Business Centre in Yulek.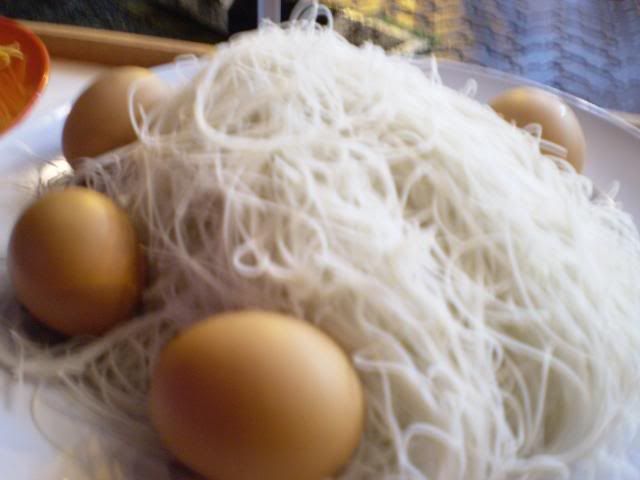 We ordered for 10 persons means there are 10 eggs and 4 plates of raw foods.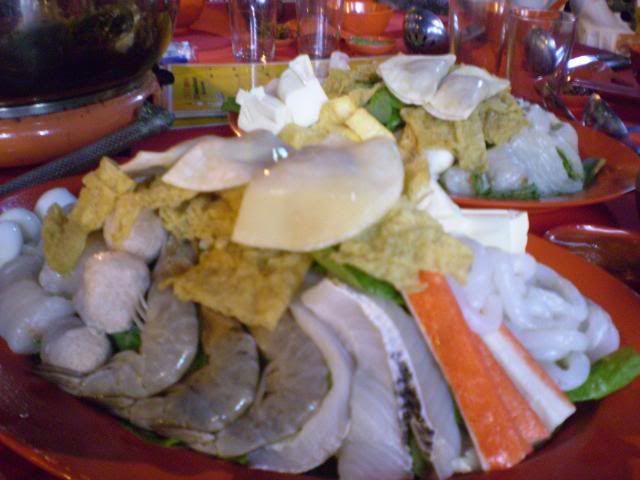 The range of raw foods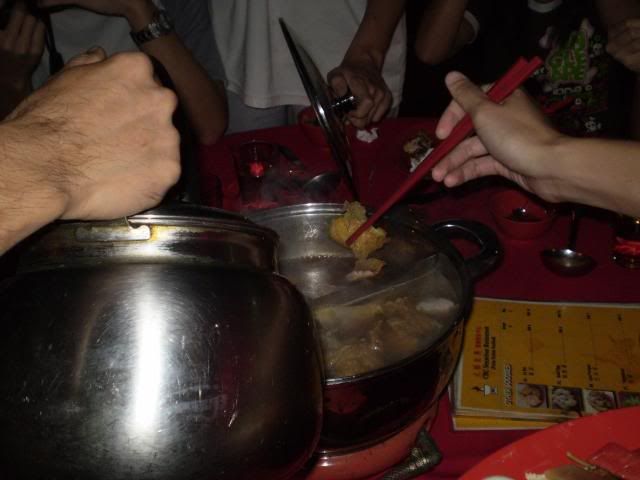 Tom yam and chicken soup. It is sweet and tasty even for tom yam soup. I love sweet soup.
Ironically, we are given one pot only for 12 persons. So, we need to sit in a very limited space. Do you notice we are eating under the blue tent? It was specially set up for us because it was raining at that point of time till now...look alike the port klang seafood..where can I go there and eat?
They charged us RM 1 for ice cubes and RM 9 for the chinese tea. (free refill)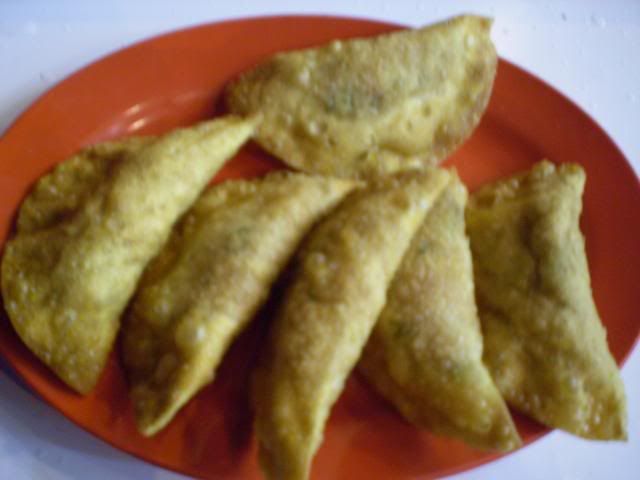 L- This is the portion of food that ones get after each round of boiled foods
R- We ordered 2 side dishes, one is fried dumpling (14) with rm 1 each and fried chicken wing (5 pairs) with one pair RM 2 each pairs.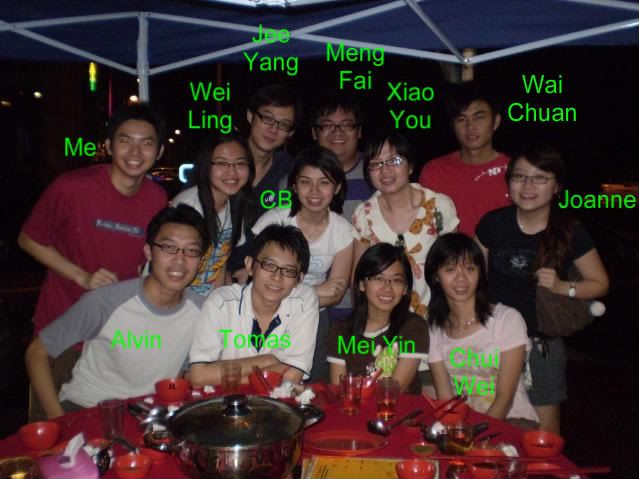 Here is the Makan Team..lolx.. haPPy HolIday~!
Total persons : 12
Total damages : RM 164.00
Damage per person: Rm 13.70
CBC Steamboat Restaurant (Pulau ketam Seafood)
47, Jalan 3/101C, cheras Business centre,
Taman Cheras, 56100 Kuala Lumpur.
Tel: 012-3456992/019-3898084