Today, I am going to introduce one of the best place to eat fish head mee. Seriously, the fish head mee taste extremely good!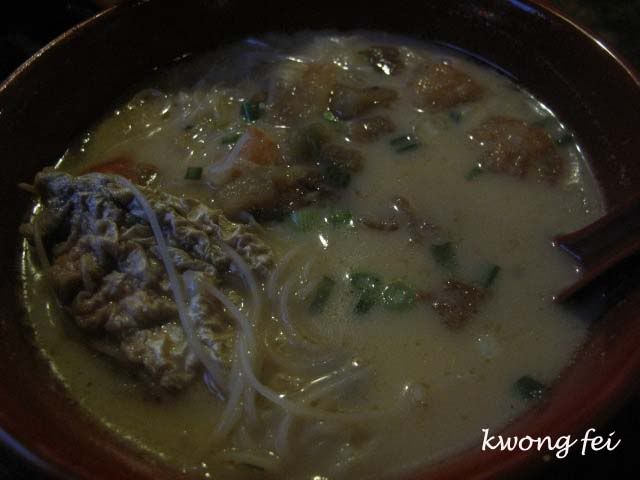 Fish head noodle (original) @ RM 7.50
The fried fish head is the most famous in this restaurant and the taste is so irresistible that most of the customer will have a side order of this fried fish head. The soup is milkish and very sour at the same time. Yummy!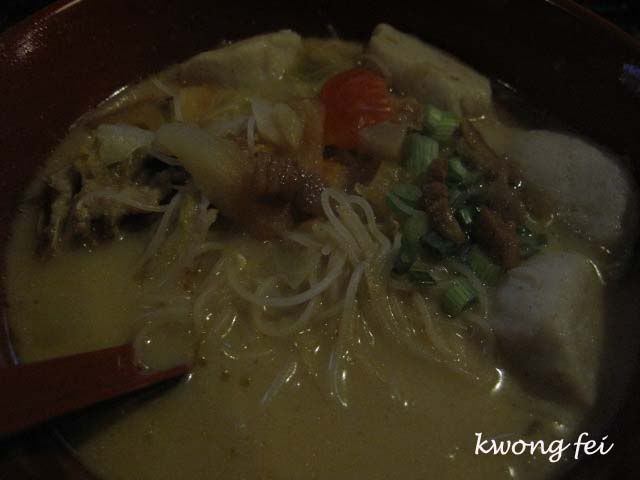 Fish head noodle with fish paste @ RM 7.50

Contains mixture of fried fish head and fish paste.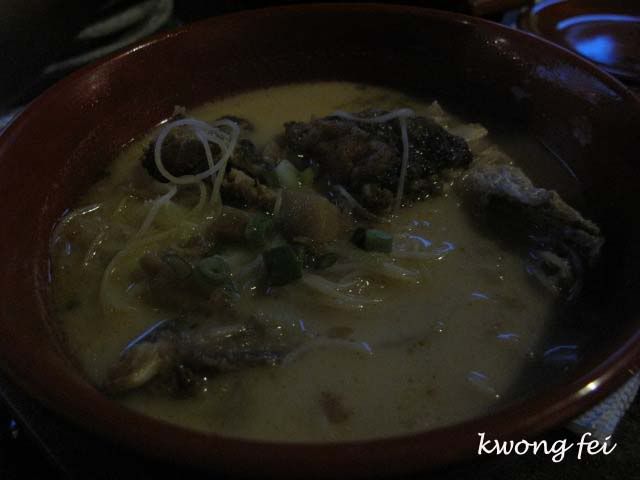 Fish head noodle with sotong ball @ RM 7.50
Contains fried fish head and sotong ball. There is sotong inside the sotong ball. (double ingredients)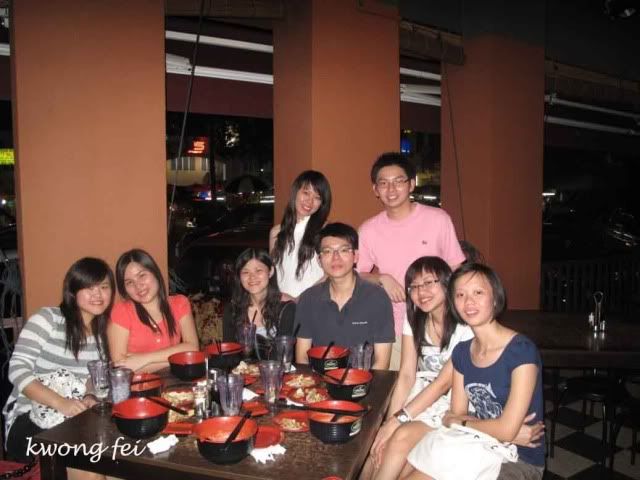 Group photo~
Yen Moi, Shin Ying, Siew Hoon, Thien Jian, Kuan Poh, Me, Wei Ling & Chui Wei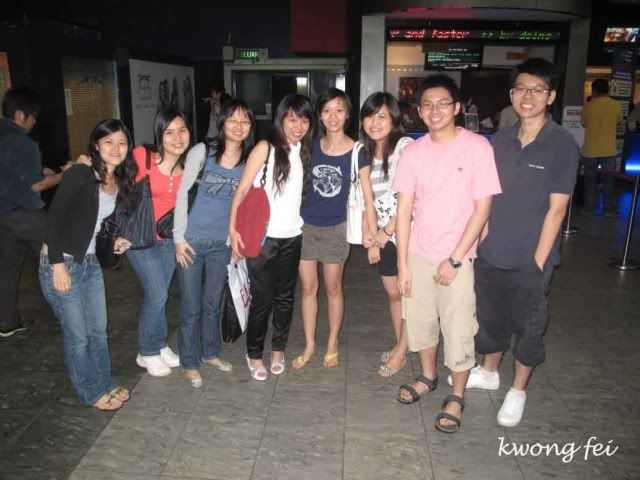 Oh yea, before we went to have dinner here, we had previously watched AVATAR 3 D!! It was a nice movie and guess who took this group photo for us? It was Raj who went into the same cinema seated just one row behind us. What a coincidence! As usual, he do not want to be 'pictured'.

On the quality of the above pictures, so sorry because the environment was very dark and I do not know how to adjust it at that point of time. Shin Ying who had tasted the 3 mentioned fish head noodles claimed the fish head noodle is the best for her.
Address:
Ah Soon Fish Head Mee 46,
Jalan Kuchai Maju 9,
Off Jalan Kuchai Lama,
58200 Kuala Lumpur.
Tel: 03-79819287 Operating Hours: 9am - 10pm