Yo..after months of struggling, finally it has come to an end. Exam had finished last Thursday. I get drunk on that night itself at Scarlet, Cineleisure. Though exam has over, I was still busy with the preparation for the Oath Taking Ceremony cum Pharmacy Night 2009. The event has kicked of yesterday night. Yesterday was a day to remembered. Morning was busy with the preparation, afternoon spent some time in SOP then when went back, I didn't have the chance to rest and did not finish my meal guess for the first time. Everything was so packed and needed to handle many things. I was glad that the event run smooth. Thanks to all my committee members as well as the others attendants.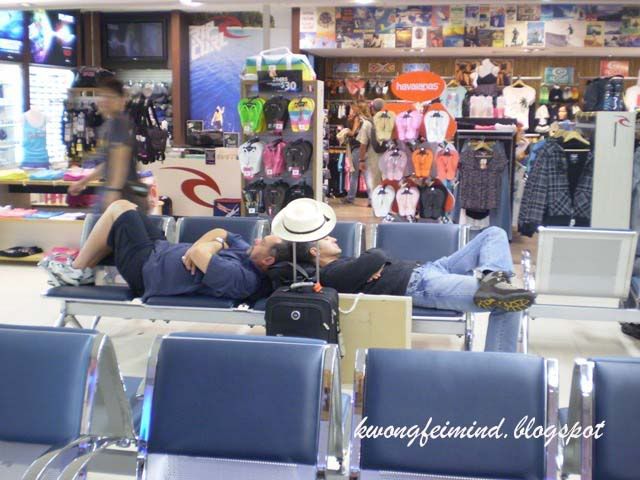 This pic was taken at the Perth Airport showing two man laying on the bench taking nap. Don't you think the position look like a T?
I am putting this picture as it reflects my feelings now. Finally, I can feel a sense of holiday. I will be off to Redang Island in few fours later. I guess it is my first time on Malaysian beach. Haha..dun laugh at me. Yea, I will be having a T break after the whole semester for 1 months +.