Going to be 2 y.o dis june,2008.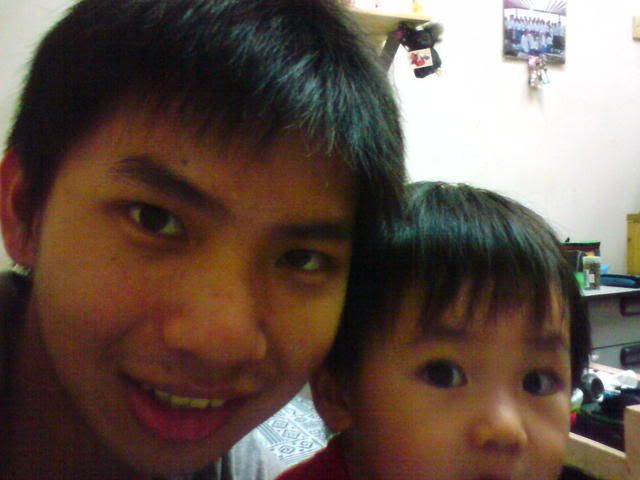 Hie..dis is my nephew..i asked him to called me 'kor kor' instead of QQ or kau fu..it makes me so old..
hie hie~~

His favourites is to read de magazines and books even though it is turn upside down.. Seriously, if u giv him a newspaper, he can spent a lot of time looking to it and flipping the pages..Another favourite is to watch TV advertisements..guess wat..he loves the whether report by channel 314 (Xing he) very much...
When i see this pic, i called my sis immediately to check whether she gt abuse her child or nt.. It was actually this cutie ter'jalan till the door and squatted down..so the daddy asked him to put his hands on his ears looking like undergoing some sort of punsihment..
During trips to Langkawi 2008~ Couldn't join the trip..
During CNY 2008~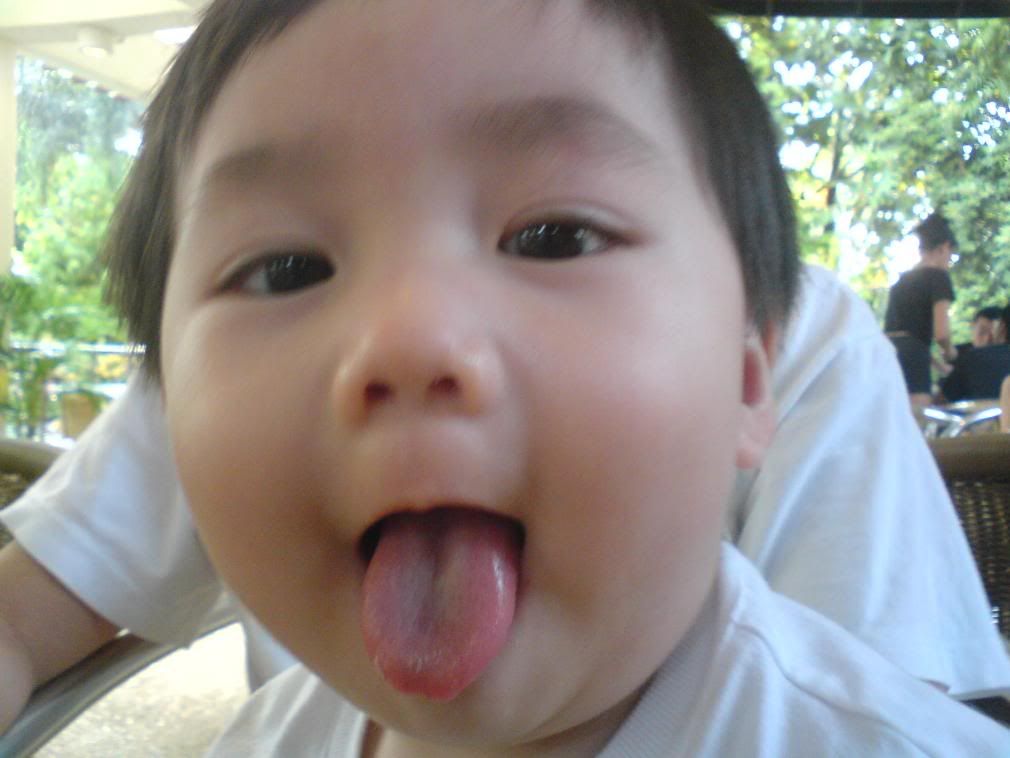 During las Oct 2007 at Sg klah, Sungkai, peRak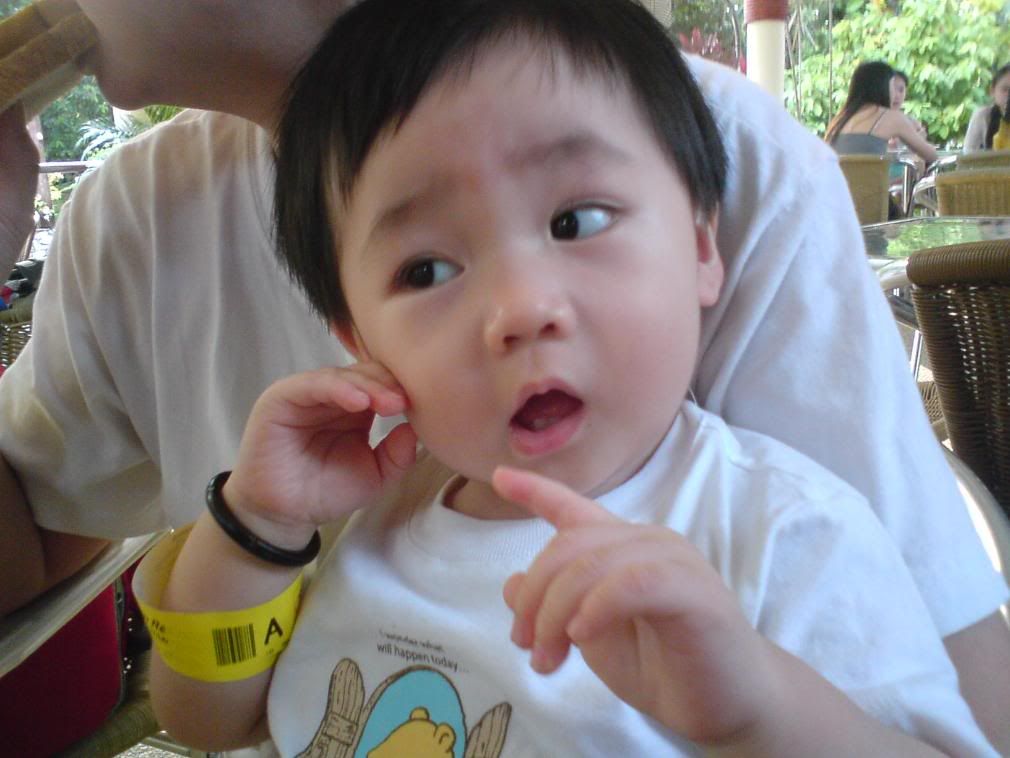 Wat he was thinking??
Featuring in the advertisement..MaMy PoKo~~
During 1st birthday celebration~
Do I look smart??
OMG! her mom make him look like a gal~
Boy or gal..??
Eating at SuShi KinG, genting HighLands during CNy 2007.. dats actually mini bowl of yee sang~
Does he look like the baby in Rob-B-Hood featured by jackie chan and gu tin lok~